GuyBower
GuyBower's Member Profile
Company Information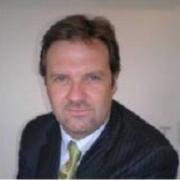 Industry:
Celebrity Trader / Author
Guy Bower has been involved in the markets for approximately to 20 years.

Guy has had published two books: Options: A Complete Guide and Hedging: Simple Strategies for Protecting Profits. He has also written over 240 articles in various magazines, websites and newsletters appearing around the world.

Recently Guy was profiled as one of Australia's top traders in the book Bullseye: Top Trader Thinking by Matt Kirk and Sari Kirk.

When away from the trading screen, Guy says he loves his cars and motorcycles. He enjoys contemporary and tribal art.

Guy provides private mentoring, consulting and expert opinions and writes a successful trading newsletter.
Web: www.ProTradeDigest.com or www.GuyBower.com
Contact: Guy@GuyBower.com