markettech
markettech's Member Profile
Company Information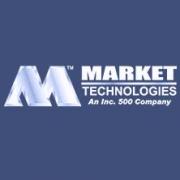 Industry:
Trading Software Developer
Founded in 1979 by Louis B. Mendelsohn, the prominent technical analyst and trading software pioneer, Market Technologies Corporation was the first trading software developer in the financial industry to provide strategy back testing capabilities in trading software for personal computers with its introduction of ProfitTaker Futures Trading software in 1983. The result was the emergence of a multi-million dollar trading software industry based upon Mr. Mendelsohn's trading software and technical analysis concepts.

Today, with up to 86% accuracy*, VantagePoint Trading Software gives you the edge you need when trading Futures, Commodities, Forex, Stocks and ETFs. The VantagePoint forecasted indicators can be used to develop trading strategies that suit your personal trading requirements.