scottc246
scottc246's Member Profile
Company Information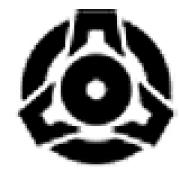 First Financial News assists companies by maximizing their presence while increasing Volume /Share Price. We do this by offering our full line of online investor relations services. We work directly with quality brokers and market makers who actively trade. While we work to attract new investors to you, we make sure that your existing shareholder base is not overlooked. Emails and Web Casts are just a small part of what we do. We believe that if you combine all the traditional methods with emailing, faxing, and calling with quality products, newsletters and interviews we are a valuable part to you and your team. First Financial News increases your bottom line assisting in your profit and return on investment.
My TraderPlanet
2 days, 14 hours ago
3 days, 15 hours ago
6 days, 15 hours ago
My Content
Sara Creek Gold Corp. is a junior mining exploration and development company headquartered in Nevada, USA. The C...
LMCOhttp://finance.yahoo.com/q?s=LMCO.OB SMME...
  The Dow Jones Industrial Average ended up 123.49 points, or 1.26%, to 9,939.98. The S&P500 finis...