Product: Cannon Trading Daily Blog
Company: Cannon Trading Company
Phone:
Website: http://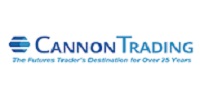 Product Name: Cannon Trading Daily Blog
The Cannon Trading Daily Blog provides a comprehensive futures market outlook for different commodities and futures markets. The blog focuses on main active futures such as stock index futures, metals, bonds, crude oil, corn, wheat, soy beans, and more. The blog also provides important daily support and resistance levels for crude-oil futures, gold futures, euro currency, and many other futures and commodities.
The daily support and resistance levels are calculated by a formula using closing cash prices to calculate pivot levels, support and resistance. Each day the blog includes some important content focused on educating and informing traders about different aspects of commodity and futures trading, trading psychology, and cash/risk management when trading futures.
The Cannon Trading Daily Blog includes informative market commentary from Ilan Levy-Mayer Vice President of Cannon Trading and daily economic reports on futures and commodities. The blog also offers a daily Futures Trading and Support email.