Trading Platforms - Review
Product: NinjaTrader
Company: NinjaTrader, LLC
Phone:
Website: http://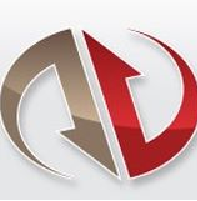 Product: NinjaTrader™
Category: Trading Platforms
NinjaTrader™ is a free application for advanced charting, market analytics, trading system development, and trade simulation. The trading software offers a complete end-to-end trading solution for active traders of stocks, futures, and forex. Discretionary, end-of-day, and automated-systems traders can trade the above through hundreds of supported brokerages worldwide.
If traders wish to use NinjaTrader™ to execute live trades through their brokerage account, there is a cost starting at $50 per month. The company that makes and provides the software, NinjaTrader, offers Kinetick™, a market data service that provides streaming, real-time quotes and historical market data. NinjaTrader provides Kinetick™ free of charge for end of day data. Pricing for real-time data service plans starts at $55 per month.
NinjaTrader™ is the recipient of numerous awards in the Stocks & Commodities 2010/2011/2012, Reader's Choice Awards, and the 2009/2010/2011 T2W Member's Choice Awards.