Live Trading Room - Review
Product: TopstepTrader's Squawk Radio
Company: TopstepTrader
Phone:
Website: http://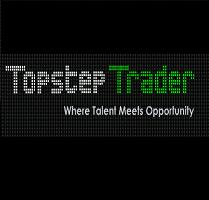 Product Name: TopstepTrader's Squawk Radio
Join our Connected, Global Community
TopstepTrader's Squawk Radio (Squawk Radio) is uncommon, if not unique in the world of trader education. The offering is a daily radio broadcast from the floor of the Chicago Board of Trade. Starting at market open and providing market updates as they happen, Squawk Radio is tailored to meet the needs of TopstepTrader clients. On Squawk Radio, TopstepTrader clients receive real-time breaking news, interviews with professional traders from the CBOT floor, timely economic reports, TopstepTrader news, and renowned, professional-trading educators conducting weekly, user-interactive webinars tailored to the TopstepTrader online community.
The TopstepTrader online community consists of traders from more than 60 different countries, and the Squawk Radio broadcast is a vital part of the interactive, online community. Daily, listeners from around the globe stay up-to-date on the markets and, as well, clients can chat in the interactive forums designed for working together to share strategies, objectives, and knowledge.
The Squawk Radio broadcast is an essential part of TopstepTrader's goal – "to develop and recruit the top trading talent from all over the world." TopstepTrader wants to help its online community members prove themselves as committed, dedicated, and successful traders. If TopstepTrader clients demonstrate the above characteristics, waiting in the wings are equity partners wanting to fund the best of the best. Achieving funding is a goal, but even if one does not get that far, listening to Squawk Radio and participating in TopstepTrader's online community will achieve something better, perhaps – a more successful career as a trader.
Squawk Radio is clearly a beneficial tool for educating both beginning and experienced traders. The constant flow of timely and important market information in conjunction with an online community clients can access 24 hours a day from anywhere in the world offers an opportunity rarely seen in the trading-education world. So, as TopstepTrader says, "Tune in, and get access to an unparalleled network of people all moving toward the same goal."
Learn more about TopstepTrader's broadcast and global community now at https://www.topsteptrader.com/community.