Product: AThrasher.com
Company: Andrew Thrasher
Phone:
Website: http://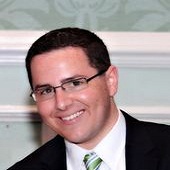 Product: AThrasher.com
Category: Blog
Traders looking for astute, institutional quality technical analysis can find top notch commentary and outlook from Andrew Thrasher, CMT.
Thrasher, an investment analyst at an asset management firm in Indiana, analyzes all major markets on his blog: www.athrasher.com
Readers will find analysis of significant equity market moves and also learn about markets that may be on the verge of a breakout or trend change. His Weekly Technical Outlook is comprehensive and insightful covering the major equity trend, breadth, relationship to the Treasury market, momentum, and sentiment and sector performance. He includes a helpful weekly calendar of key market moving events.
While his market focus is equities, he also discusses forex, bonds, and commodity charts.
Thrasher's analyses have been referenced in MarketWatch, Yahoo!, Finance, The Wall Street Journal, and on Fox Business. He is also a featured contributor at TraderPlanet and Investing.com.