Live Trading Room - Review
Product: Pristine Method Trading Room
Company: Pristine.com
Phone:
Website: http://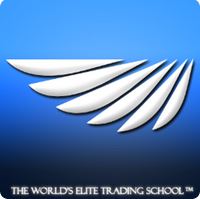 Product Name: Pristine Method Trading Room

The Trusted Source for Online Investing and Day Trading Education Since 1994
New traders serious about starting successfully, or experienced traders wishing to trade at a higher level, understand that winging it is no substitute for a solid education. They also understand a proven method is critical to success. The Pristine Method taught in the Pristine Trading Room offers both the education and a proven method that helps traders and investors improve their results when trading stocks, options, e-mini futures, and forex.
Attending the "Trading the Pristine Method" seminar is the first step in improving trading results. Traders and investors learn the Pristine Method first-hand from seasoned Pristine traders and quickly learn how to profit from the markets on day one. The elite group of trading professionals is available every trading day. If you want to take a "mini drive," The Pristine Method Trading Room provides a free trial. In the free trial, you have access to the team of experienced moderators finding the best trades available. They are explained and posted in real time.
In The Pristine Method Trading Room, traders learn Micro/Day Trading, Swing and Gap Trading, as well as Longer Term Investing and Core Trading techniques, techniques used by profitable traders all over the world.
Continuing education is part of the Pristine approach. When the seminar concludes, Pristine provides free ongoing coaching. Students receive free access to the exclusive live Graduate Trading Room five days a week during live market hours. Pristine supplements this with live coaching classes every Tuesday after the market close. As well, additional premium educational services and first-class courses are available to become a "Master" trader. If timing of the courses is an issue, Pristine provides recordings to view when convenient.
Daily watch lists, morning gap plays, and play-by-play trade analysis and management are what keep traders glued to their screens Monday through Friday from 9 am to 4 pm ET. The Pristine Method Trading Room is more than a trading tool— it's a trading assistant, a voice of reason, a mentor, and it's a community. More importantly, it's a proven methodology that teaches traders and investors how to consistently make money. After all, isn't this the reason traders trade and investors invest?