Live Trading Room - Review
Product: Affinity Trading's Online Trading Room
Company: Affinity Trading Institute
Phone:
Website: http://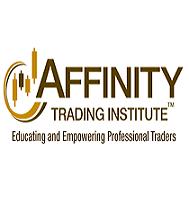 Product Name: Affinity Trading's Online Trading Room

The goal at Affinity Trading Institute™ (ATI) is to teach people how to be professional traders, which means consistently profiting from the market. ATI does this with a cutting-edge program that delivers the novice and expert trader an expert education. Included in the program are: strategies and tactics, live market analysis, ongoing learning modules, daily trade ideas, one-on-one trading consultation, risk management technology, and the ability to learn how to trade firm capital. As well, ATI provides a daily a live Online Trading Room (OTR), open from 8:30 a.m. to 1:30 p.m. (EST).
In the OTR, traders find like-minded intermediate and novice traders sharing trading concepts and ideas. One novel aspect of the OTR is the "small-group" approach. A few traders trade within a specific market segment, focus on practice their trading skills, and then they discuss with the entire OTR what happened and why.
Although the OTR is primarily focused on providing daily education and trading ideas so that traders can pull more profits out of the market, this service also suits those trading private accounts.
The Affinity Trading Institute™ is an international organization of traders that share a common vision and goal of achieving consistent profitability in the financial markets on a daily, weekly, monthly and yearly basis. It uses several third party CBSX member proprietary trading firms that offer the highest payout structures and some of the lowest trading fees in the industry to ensure success.
The Affinity Trading Institute believes that high ethical standards and honorable relationships are a basic part of a trader's education. ATI also believes traders need to take control of their own financial destiny. ATI teaches a long-standing truism in the trading industry – trading is a business. Moreover, ATI strongly believes that understanding the financial markets is a key to profiting from them.