Trading Education: Book - Review
Product: Alphatrends
Company: Alphatrends
Phone:
Website: http://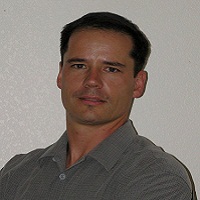 Product Name: Alphatrends


The primary focus of Alphatrends is to identify low risk, high profit swing trades. This trading website is comprehensive and defense-oriented— it focuses on risk management, an important element in every successful trader's playbook. Alphatrends combines daily videos with real-time chat room trading. It provides mid-day updates to keep traders informed.

Brian Shannon is the architect of Alphatrends. He is a full time trader (with 20 years of experience), renowned educator, and acclaimed author of the highly regarded book Technical Analysis Using Multiple Timeframes. His technical analysis videos are the #1 most-subscribed financial videos on YouTube.

Shannon's teaching methods focus on managing risk and acting only on the highest risk/reward opportunities identified. His mantra of "make the trade your own" is the overriding philosophy on the site. According to Shannon, following this philosophy is what turns Alphatrends members into effective day and swing traders while minimizing the risk of loss.

Alphatrends is structured to underscore the idea of risk management and to build on a solid foundation providing insightful, easy-to-follow trading ideas for equities, ETFs and options.