Product: FXstreet.com Economic Calendar
Company: FOREXSTREET, S.L.
Phone:
Website: http://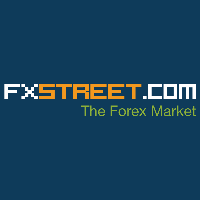 Product Name: FXstreet.com Economic Calendar
"The Economic Data When You Need It"
Forex traders need to understand the big picture, which means following global economic conditions. No one provides that data more comprehensively than FXstreet.com.
http://www.fxstreet.com/economic-calendar/
FXstreet.com's economic calendar is data-rich, easy to navigate, it updates continuously when new data is released, and it is fast. On the site, forex traders can get economic data for today, tomorrow, this week, next week, or, if preferred, set a custom date for the data desired.
Conveniently, the calendar can be linked to a website or delivered via an RSS feed. Given the amount of data available, the provided keyword search is quite helpful.
Filters allow for culling data that spans the globe. Within the filters, a "Category" selector allows for refining data even further. Categories include: Central Banks, Employment, Government, Consumption and Inflation, Economic Activity, Closed for Holidays. Confidence Indices, and Liquidity and Balance.
Presented in 17 languages, this portion of the FXstreet.com site also gives related news, reports, charts, history graphs, and data tables. Economic data from more 42 countries and more than 1000 economic events releases are available daily. The weekly macroeconomic analysis presented at the bottom of the calendar is quite useful.
As a Foreign Exchange market information website, it is unparalleled in its scope and presentation.