Product: The Professional Suite Currencies
Company: FXTechstrategy
Phone:
Website: http://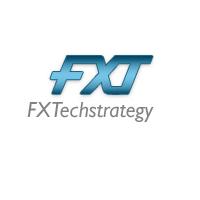 FXTechstrategy
The Ultimate Technical Research on Forex
www.fxtechstrategy.com
For traders, there is no shortage of newsletters claiming they can help you make money trading. Some give specific trades, while others provide useful information that helps identify actionable trades. Some are good, and some are not. A successful track record and a loyal following define the good ones.
Since 2007, FXTechstrategy has provided for its 3,000-plus subscribers a comprehensive approach to analyzing forex and commodities with technical research tools for both intra-day and swing traders. FXTechstrategy designs all of its tools to "help traders make objective, smart, and unbiased trading decisions." Numerous testimonials back up these FXTechstrategy words, but perhaps as important, FXT took home honors in the first ever "Forex Best Awards," a new honoree program from FXstreet.com. FXTechstrategy's Mohammed Isa (the heartbeat of the company) co-won in the category of "Best Technical Analysis."

Overview
FXTechstrategy isn't about just one newsletter subscription. The company presents an array of subscription plans packed with various tools that can fit your budget or fit your trading style, or both. Traders can choose from five different plans. Three of them focus on forex, one focuses on commodities, and the last focuses on a combination of forex and commodities. The five subscription plans are:
| | |
| --- | --- |
| Extra Value Suite | ($100/month) |
| • 7 currency pairs | |
| • 5 of the most liquid commodities | |
| The Pro Plus Suite | ($95/month) |
| • 10 currency pairs | |
| • Pro FX Trade Ideas | |
| The Pro Suite | ($65/month) |
| • 7 currency pairs | |
| The Basic Suite | ($30/month) |
| • 4 currency pairs | |
| The Commodities Suite | ($75/month) |
| • 5 of the most liquid commodities | |

Actionable trade ideas are standard in all plans and daily delivery is standard in all plans except the commodities suite. That data comes twice per week. Except for the Basic Suite, all plans have free e-books, free quarterly and monthly technical outlooks, and 24/7 customer support. The Basic Suite does have free monthly technical outlooks.
All plans rely on "a top-down approach to analyzing various currency pairs and crosses starting from higher time frame drilling down to lower time frame charts."
Additional Features
The web site offers a Research and Commentary section filled with daily, weekly, and monthly technical analysis worth reading. The "Special Focus" reading is a bonus look at a specific segment of the market, and if this weren't enough, FXTechstrategy offers some of this information in free newsletters.
Conclusion
If information is key to success in the forex and commodities market, then FXTechstrategy is a winner. Not only does it provide reliable information in an easy-to-read and succinct format, it supplies that information on a regular and timely basis. These two "features" give traders a much-needed edge in trading two highly liquid and fast moving markets – forex and commodities. If you are looking for a trading edge in specific forex and commodities markets, then you owe it to yourself to check out FXTechstrategy.