The airlines have been one of the worst performing groups this year. The FAA delays, rising fuel costs (from depressed levels), and the Zika virus have all negatively impacted the group. American Airlines (AAL) is -29.1% ytd, Delta (DAL) -23.7%, and JetBlue -27.9%. However, the valuation levels are some of the lowest in the S&P 500. For example, AAL has a P/E ratio of 3.48. On Tuesday, AAL saw 43k calls trade vs 6k puts. Note this was almost 2x the average call option volume of calls (24k). If AAL can remain above multiyear support of $29 it may setup for a bounce up to $33.
AAL – Multiyear Chart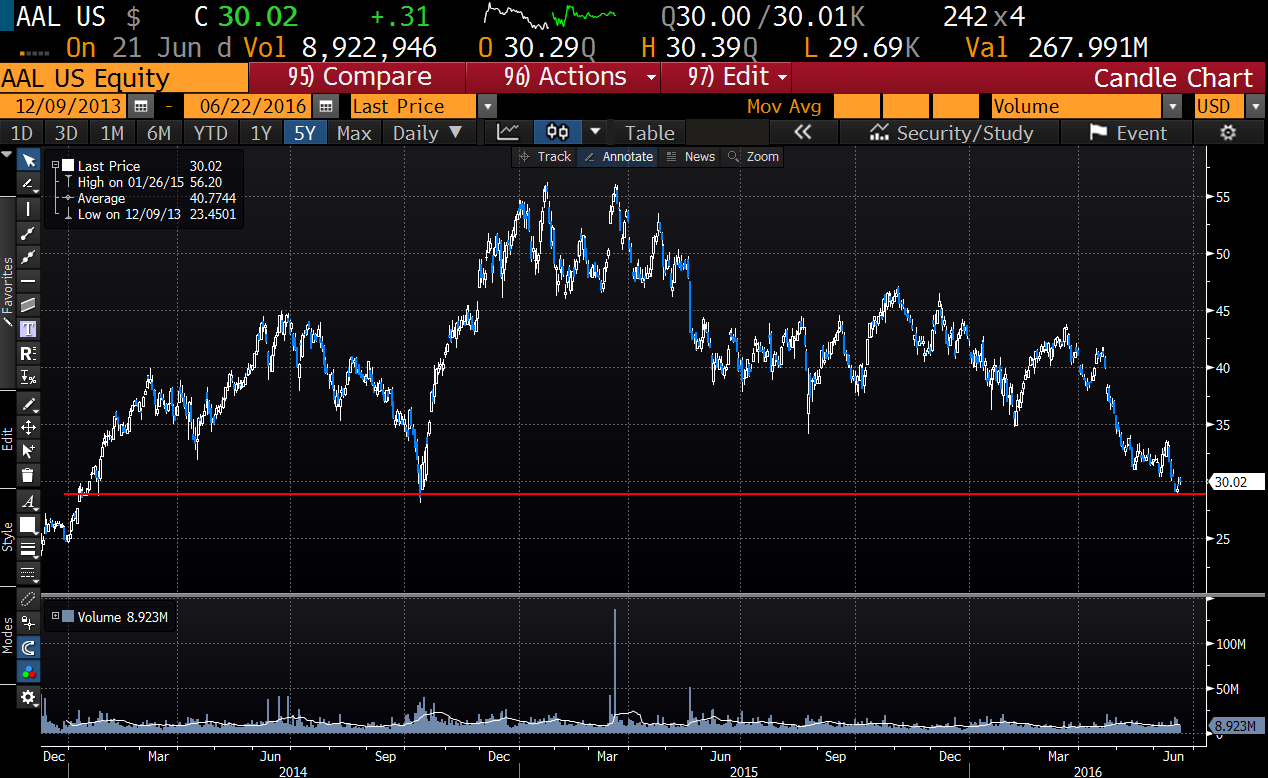 Source: Bloomberg
More compelling was the activity in Southwest Airlines (LUV). Also on Tuesday, LUV saw heavy call option activity, seeing 4x as name calls trade as normal with one particular order that stood out: 9,980 LUV Fri 7/1 41.5 calls that were purchased for $0.35. Note LUV has been more of a "best of breed" name in the airlines group with a P/E of 10.8 and YTD performance -5.9%. If the stock holds above $40, it could bounce to $45 based on the technicals below. Note LUV's investor day is also on the 23rd.
LUV – 1 year chart
Source: Bloomberg
Follow @cfromhertz on twitter for the latest trends in ETFs and Equity Options.