By FX Empire.com
Economic Events: (GMT)
It is a very busy week with economic events combining the end and the beginning of a month.
Please see the daily fundamental forecasts for details on each of these events.
Below are the only major events of the week.
The G20 Summit is taking place in Mexico this week.
Feb. 27

15:00

USD

Pending Home Sales (MoM)

Feb. 28

13:30

USD

Core Durable Goods Orders (MoM)

13:30

USD

Durable Goods Orders (MoM)

15:00

USD

CB Consumer Confidence

19:00

USD

Beige Book

21:45

NZD

Building Consents (MoM)

23:30

JPY

Unemployment Rate

23:30

JPY

Tokyo Core CPI (YoY)

23:50

JPY

Industrial Production (MoM)

Feb. 29

00:30

AUD

Construction Work Done (QoQ)

00:30

AUD

Private New Capital Expenditure (QoQ)

13:30

USD

GDP Price Index (QoQ)

13:30

USD

GDP (QoQ)

14:45

USD

Chicago PMI

15:00

USD

Fed Chairman Bernanke Testifies

23:50

JPY

Capital Spending

Mar. 01

00:30

AUD

Building Approvals (MoM)

00:30

AUD

Retail Sales (MoM)

13:30

USD

Core PCE Price Index (MoM)

13:30

USD

Personal Spending (MoM)

13:30

USD

Initial Jobless Claims

13:30

USD

Continuing Jobless Claims

15:00

USD

ISM Manufacturing Index

15:00

USD

Fed Chairman Bernanke Testifies
Monday, kicks off the week in Australia where the Labor Party will have the option to select a new leader after Prime Minister Julia Gillard announced a spill of the party due to ongoing tension between her and recently-departed Foreign Minister Kevin Rudd.
In the UK, January mortgage approvals data will be released, as well as the CBI distributive trades survey for February.
European Monetary Union money supply data for January will also be announced.
European Council president Jose Barroso speaks on the future of the European Union.
European Union competition commissioner Joaqu?n Almunia will appear before the European Parliament's internal market and consumer protection committee. He will appear again on Tuesday.
US pending home sales index for January will be released, alongside the Dallas Federal Reserve manufacturing survey
Tuesday sees the release of February consumer confidence data in the US, alongside figures on durable goods orders for January.
Analysts expect orders to have fallen 0.5 per cent in the month, while consumer confidence may have risen two points to 63.1.
The S&P Case Shiller home price index will also be released, and is expected to show a 0.2 per cent fall in prices during the month of December.
The Greek parliament will hold its vote on the second bailout granted to the country by the EU.
European Council President Barroso will address an EU conference.
Bank of England deputy governor Paul Tucker is due to talk at the British society of business economists annual dinner.
Wednesday the markets will be focused on the much anticipated US gross domestic product data for the December quarter released in the US. Analysts are expecting the figures to confirm annualized growth figures of 2.8 per cent.
The US government's Beige Book will also be released, its report on the country's current economic situation.
In Australia the ABS will release retail trade data for January, as well as December quarter construction work figures.
Economists are tipping retail sales to have risen 0.5 per cent in the month, while a 1 per cent fall in construction activity is predicted.
January private sector credit data will also be released. Analysts expect the data to show a 0.3 per cent rise.
Rounding off a big day, the Australian Industry Group will release manufacturing index data.
The Chicago purchasing managers index figures and the weekly Energy Information Association petroleum status report will be released.
In the UK, GfK is due to release consumer confidence data for February.
January consumer credit for January is on tap, along with December quarter M4 money supply data.
Cleveland Federal Reserve president Sandra Pianalto will speak on the prospects for the US economy in the US.
EU internal market and services commissioner Michel Barnier will address a conference in Europe on the credibility of European governance.
In the US, Federal Reserve chairman Ben Bernanke will deliver his semi-annual monetary policy report.
Dallas Federal Reserve president Richard Fisher will give a speech on the US economy.
Philadelphia Federal Reserve president Charles Plosser will also speak.
Rounding off a busy Wednesday, the EU is due to release advice on potential competition and capital rules for trade settlement in the region.
Thursday in the US.car sales data and construction spending figures will be released along with jobless claims data and the ISM manufacturing index for February is on tap. The index is tipped to show a reading of around 55, indicating ongoing expansion.
Personal income and outlays figures will also be released. Economists are tipping the figures to show a 0.5 per cent rise in incomes and a 0.4 per cent lift in spending.
EU leaders will kick off a two day economic summit in Europe. Before the event, EU conservative leaders will hold a pre-summit meeting.
European commissioner for economic and monetary affairs Olli Rehn will deliver an address to the CEPS.
Atlanta Federal Reserve president Dennis Lockhart will speak on the US economy and banking.
Friday brings Greece back into focus with the Greek gross domestic product data which will be heavily monitored in the wake of the approval of its second EU bailout.
US Federal Reserve president James Bullard will deliver an address on the US economy in the aftermath of the financial crisis.
Rule:
The Australian dollar still isn't in its good old days, but the performance is definitely improving. Resistance lines tend to work in a smoother manner than support lines, but they also work well. The pair move well together, not much volatility, but easy to chart and easy to trade with low risk factors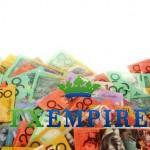 AUD/USD Weekly Fundamental Analysis February 27 – March 2, 2012, Forecast
Weekly Analysis and Recommendation:
The AUD/USD closed the week at 1.0696 after opening the week at 1.0797. There was little in the way of bad news in Oz, except for the political row between the current and past Prime Ministers. On Monday there will be a show down. Otherwise the USD continued to drop as it did against all of its trading partners. Earlier in the week, the Aussie fell because of worries about Greece. The AUD was also pushed up in the early part of the week by Chinese news of a reduction in reserve requirements. The pair fell midweek and the AUD climbed back up as the week ended.
Highlights of major economic events for the week of February 20-24, 2012
The sale of new single-family homes in the U.S. fell slightly in January, but only because sales in December were revised higher. Taken together, sales in those two months were the strongest in a year, a good sign for a market that's been in a deep slump since the 2007-2009 recessions.
Consumer sentiment rose in February to the highest level in a year on strong awareness of improving employment, according to a gauge released Friday by the University of Michigan
Consumer sentiment rose to 75.3 in February from 75 in January, achieving a sixth month of improvement. Consumers' expectations rose to 70.3 from 69.1, while their views on current conditions declined to 83 from 84.2.
In the UK today Q4 2nd Estimate GDP -0.2% q/q; +0.7% y/y LONDON (MNI) – Household spending rose for the first time in over a year in the fourth quarter and net exports boosted growth, but these were offset by a large fall in investment spending, figures from National Statistics showed Friday
In France today February consumer confidence up 82; January 81 (unrevised) -Matches expectations; MNI analysts survey median forecast 82 -Buying-propensity up 5 points -Future inflation worries down 2 points -Jobless fears down 1 point
The European Commission sharply reduced its forecasts for growth in the EU and the Eurozone for 2012 while also raising its forecasts for inflation, suggesting that the European economy could struggle with stagflation in 2012 The Commission said the economy in the 27-member EU will not grow at all this year.
In the UK Jan Mortgage Approvals Highest Since Dec 2009 says British Bankers Assn. January mortgage approvals rose to their highest level since December 2009
Germany preliminary December machine output -1.9% y/,y. Also Germany's Business morale up more than expected.
Italian consumer confidence rose to 94.2 from 91.8 in Jan when it had posted a 16-year low. The improvement was the result of better sentiment in the general economic climate.
Fitch downgraded Greece's credit rating.
Eurozone Nov Industrial orders revised to -1.1% from -1.3%, y/y revised to -2.5% from -2.7% A much stronger set of numbers including the revisions.
Eurozone Feb Flash composite PMI 49.7 from 50.4 – expected 50.6
German February flash manufacturing PMI 50.1
French February flash manufacturing PMI 50.2
Bank of England Governor Mervyn King said the BOE was expecting a "zigzag" pattern of the quarterly growth this year and the detailed forecasts underpinning the quarterly Inflation Report, published Wednesday, bear this out.
In the UK Public Borrowing reported the highest surplus since January 2008, and along with revisions to previous data, suggest borrowing is on track to undershoot the latest forecasts
Greek bailout will "likely" get final approval in the week starting March 12, according to statement on Finnish Finance Ministry website. "The final approval for activating the EFSF guarantees and completing the PSI operation are conditional on the Troika and the eurogroup deeming the PSI as successful and Greece to have fulfilled its commitments"
China's VP Xi Jinping, in a speech in Dublin last night, said his country is considering more support for Europe. The official said "We are considering more involvement in helping address the European debt issue through EFSF, ESM and other channels" adding "China supports the European integration process, the euro, by purchasing European bonds."
UK Gross mortgage lending fell 14.1% on the month in January but was up 10.2% on a year ago, according to Council of Mortgage Lenders data. As the CML figures are not seasonally adjusted it said the monthly fall in January was not unexpected. The 10.2% rise on the year.
In Japan, Department store sales in Japan were hit by record snowfalls in some regions in January, slipping 1.1% on year and giving up a 0.8% rise in December, data released by the Japan Department Stores Association showed on Monday.
Japan posts the highest trade deficit in history. The Bank of Japan says its January real export index rose a seasonally adjusted 0.2% m/m to 116.5 (100 for the 2005 base year), posting the second consecutive monthly gain, after +1.1% in December and -2.7% in November. The January reading was the highest since 118.2 in October. The Bank of Japan Governor Masaaki Shirakawa renewed his pledge to maintain the BOJ's monetary easing while also repeating that the bank's new explicit 1% inflation goal is similar in nature to the Federal Reserve's own 2% price target.
Feb. 20

GBP

Rightmove House Price Index (MoM)

4.1%

-0.8%

Feb. 21

AUD

Monetary Policy Meeting Minutes

NZD

Inflation Expectations (QoQ)

2.5%

2.8%

Core Retail Sales (MoM)

0.0%

0.2%

0.4%

CAD

Retail Sales (MoM)

-0.2%

-0.2%

0.4%

CAD

Wholesale Sales (MoM)

0.9%

0.5%

-0.3%

Feb. 22

AUD

Wage Price Index (QoQ)

1.0%

0.8%

0.7%

EUR

French CPI (MoM)

-0.4%

0.3%

0.4%

EUR

French Manufacturing PMI

50.2

48.7

48.5

EUR

German Manufacturing PMI

50.1

51.5

51.0

EUR

Manufacturing PMI

49.0

49.4

48.8

EUR

Industrial New Orders (MoM)

1.9%

0.6%

-1.1%

USD

Existing Home Sales

4.57M

4.67M

4.38M

Feb. 23

EUR

German Ifo Business Climate Index

109.6

108.8

108.3

EUR

German Current Assessment

117.5

116.5

116.3

EUR

German Business Expectations

102.3

102.0

100.9

GBP

BBA Mortgage Approvals

38.1K

37.3K

36.6K

GBP

CBI Industrial Trends Orders

-3

-13

-16

USD

Initial Jobless Claims

351K

354K

351K

USD

Continuing Jobless Claims

3392K

3460K

3444K

Feb. 24

EUR

German GDP (QoQ)

-0.2%

-0.2%

-0.2%

GBP

Business Investment (QoQ)

-5.6%

-0.4%

1.0%

GBP

GDP (QoQ)

-0.2%

-0.2%

-0.2%

USD

Michigan Consumer Sentiment Index

75.3

72.5

72.5

USD

New Home Sales

321K

315K

324K
Sovereign Bond Auction Schedule
Feb 27-Mar 02 n/a UK Mini Tender
Feb 27 10:10 Italy BOT auction
Feb 27 10:30 Germany Eur 3.0bn Feb 2013 Bubill
Feb 27 11:00 Belgium OLO Auction
Feb 27 12:00 Norway Details bond auction on May 05
Feb 28 01:30 Japan Auctions 2Y JGBs
Feb 28 10:10 Italy BTP/CCTeu auction
Feb 28 10:30 Belgium Auctions 3 & 6M T-bills
Feb 28 15:30 UK Details gilt auctions on Mar 06 & Mar 07
Feb 29 10:10 Sweden Auctions T-bills
Feb 29 10:30 Germany Eur 4.0bn 2.0% Jan 2022 Bund
Feb 29 15:30 Sweden Details nominal bond auction on Mar 07
Mar 01 09:30 Spain Bono auction
Mar 01 09:50 France OAT auction
Mar 01 10.30 UK Auctions 4.0% 2022 conventional Gilt
Originally posted here