Commodity TRADING SCHOOL
COMMODITY TRADING SCHOOL FUTURES MARKET SUMMARY 08/31/09
SUMMARY OF UPCOMING DATA 09/01/09
10:00 AM: ISM MFG INDX (50.5), US CONSTRUCTION SPENDING (0.0), PENDING HOME SALES INDEX
DATA RESULTS 08/31/09
CHICAGO PMI (50.0 VS. 48.0)
US DEBT REVIEW AND OUTLOOK
US TREASURIES gained on the first trading day of a shortened week, rallying on a security bid as technical indicators demonstrate that China's equities market have entered into a strong technical bear trend. This reignited concerns that recent global equity gains have moved too far too fast.
As evidence showed by last week strong auction demand on the far end of the yield curve, many traders and investors are showing their concern regarding the sustainability of the hope and expectation driven rally in equities. Expectations are for key driving elements of the recovery sentiment to wane, such as housing sales. The short end of the yield curve also received a strong boost today ahead of this week's releases on the US employment picture. The usual suspects appear to be on deck on employment data week usually has a standard pattern of equity pullbacks and gains in more risk adverse investments, such as Treasuries. These gains occurred in spite of a reversal in the US dollar, which traded down near its support level for the front month contract. A fall in the US dollar's value erodes gains for foreign investors that have to repatriate interest payments into their own currencies.
The battle for supremacy of a breakout in Treasuries will likely not be fought this week due to low volumes and the shortened holiday trading. For the foreseeable future, it would appear that Treasuries will continue to range trade defined by supply and security concerns.
Technically, Sept 30 Year futures are gaining toward the high end of the range, with momentum driven by a pullback in equities which could run out of steam in line with a 68 to 70 reading on a daily RSI. Current reading on daily RSI shows at 62. Market should hit significant resistance at 121-17. If this level breaks, market showing possible beginning of possible bull trend with initial target of 122-07. Initial support for contract sets up at 119-19, with a break below this support offering a target of 118-18.
US EQUITY REVIEW AND OUTLOOK
US EQUITIES closed down today, but off their worst levels of the session, as equities weakened in the wake of a possible 10 % unemployment rate and a steep decline in the Shanghai equity market propelled China into an official bear market. Carryover pullbacks in European and US equity markets occurred despite some significant deals in the entertainment and energy sectors. Walt Disney announced that it would be buying Marvel Entertainment and Baker Hughes revealed that it would be buying rival BJ Services. Most financial stocks retreated today as well after a series of recent gains that still set the S&P up for its sixth straight month of gains. Some cracks, real or not, are perceived to be forming as technical as seasonal tendencies suggest global equities have run ahead of realistic and sustainable gains in equities. In addition, looming questions regarding the healthcare debate are likely to offer an additional measure of uncertainty which may weigh on equities for a time. If the search for normalcy in market patterns resumes, equities should come under pressure in Sept and Oct with an attempt to set up for an end of the year rally. The potential "bad taste" which the healthcare debate may leave could offer a return to extend periods of market volatility.
Technically, Sept S&P futures continue to form the pattern of slightly lower lows before recovering to near term resistance level of 1021.50. Still looking for a test of 1008.00 as a significant indicator of a break to the downside. A break of this level should set up for challenge of the 1000 level, which appears to have less support strength and could give way for a test of 990.00. Resistance near term sets up at 1026.70, with 1042.60 showing as the upward breakout target.
| | | | | | |
| --- | --- | --- | --- | --- | --- |
| US DEBT FUTURES | OPEN | HIGH | LOW | CLOSE | CHANGE |
| US U9 (US 30 YRS) | 120-15 | 121-02 | 119-29 | 120-30 | +2/32nds |
| SP U9 (S&P 500) | 1018.70 | 1021.50 | 1013.50 | 1019.70 | -7.70 |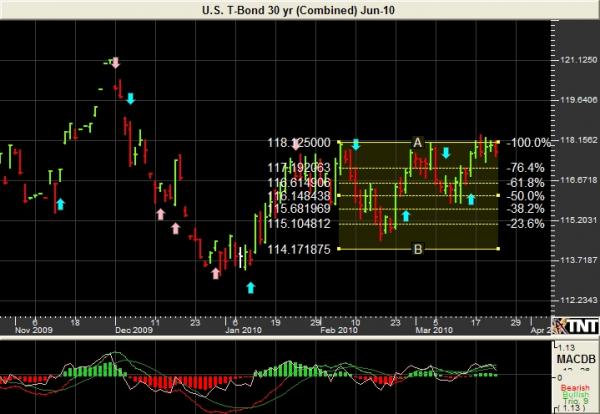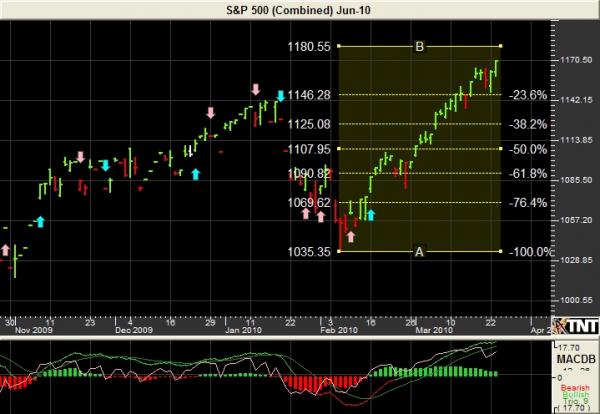 Prepared by Rich Roscelli & Paul Brittain.
PLEASE EMAIL QUESTIONS OR COMMENTS TO RICH@BINVSTGRP.COM
Past performance is not indicative of future results. The information and data in this report were obtained from sources considered reliable. Their accuracy or completeness is not guaranteed and the giving of the same is not to be deemed as an offer or solicitation on our part with respect to the sale or purchase of any securities or commodities. Commodity Trading School, its officers and directors may in the normal course of business have positions, which may or may not agree with the opinions expressed in this report. Any decision to purchase or sell as a result of the opinions expressed in this report will be the full responsibility of the person authorizing such transaction.