Continued Up-Trend for the Dow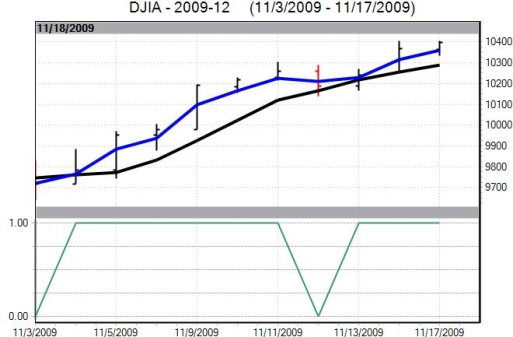 Source: VantagePoint Intermarket Analysis Software
To see more FREE recent market predictions for Futures go here!
The market increased by 580 points.
580 points = $5,800 per contract (About 8 trading days)
When the blue line (forecast) crossed above the black line (actual), VantagePoint predicted the market to trend up. The Neural Index at 1.00 also indicated an expected up trend.
The Dow Jones Industrial Average has rallied nine out of the ten past sessions, closing at a 2009 high yesterday.
Although the DJIA has risen 7.5% this month, analysts are worried that the market is rising too quickly despite problems such as unemployment still affecting the economy.