Intermediate Options Strategies
How to Trade Market Volatility with Defined RIsk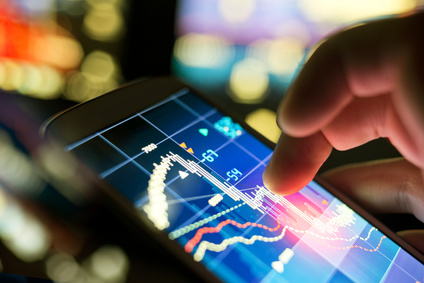 Well it didn't take long for the action to start this year. Market jitters in Asia, a little devaluing of a currency, a couple of hundred point drop in the Dow. That's what we saw on the first trading day of the year. The downside pressure continued for most of the first week. We see strong sell offs from time to time (like last August and October), but usually don't see the S & P 500 sell off over 4% the first week of the year.
The start of this week seemed to slow things down a bit, as the equity markets started with a positive session. Another up day on Tuesday had traders eyeing the possibility of three consecutive sessions, for the first time since before the Christmas holiday. Wednesday had a strong start, with the S&P futures up 24 points at its high. The bulls couldn't hold on and the market sold off, closing the session -39.50 from the day prior.
There is a bit of a cloud of uncertainty hanging over the markets. December's jobs report showed strong numbers, along with positive revisions for October and November. But I think the first quarter with higher interest rates in nearly a decade, has investors wondering if there are more to come and what the effect will be. Outside markets (Asia, Europe) also have a near immediate spillover to the U.S. side, and that is making people a bit nervous as well.
I'm looking for a trade with defined risk in the recent batch of volatility. In a very short term trade I like buying January E-Mini S&P 500 strangle with expiration this Friday January 15th. I am trying to buy the Jan 1840/1920 (1840 put, 1920 call) strangle at 8 points ($400.00) or better. If I get into the trade I am setting an immediate target at 20 points. Riske is defined to the cost of entry plus fees and commissions. If we end up with some quiet trading with less volatility, I am trying to limit a loss to 4 points.
For those interested Walsh Trading is holding our weekly grain webinar Thursday January 14th, at 3:00 PM Central time hosted by our Senior Grain analyst Tim Hannagan. Tim has been ranked #1 by Reuters and Bloomberg in 2011 and 2012 for his most accurate end of year price predictions for soybeans and corn. Registration is free and if you cannot attend live, a recording will be sent to your email upon signup.
RISK DISCLOSURE: THERE IS A SUBSTANTIAL RISK OF LOSS IN FUTURES AND OPTIONS TRADING. THIS REPORT IS A SOLICITATION FOR ENTERING A DERIVATIVES TRANSACTION AND ALL TRANSACTIONS INCLUDE A SUBSTANTIAL RISK OF LOSS. THE USE OF A STOP-LOSS ORDER MAY NOT NECESSARILY LIMIT YOUR LOSS TO THE INTENDED AMOUNT. WHILE CURRENT EVENTS, MARKET ANNOUNCEMENTS AND SEASONAL FACTORS ARE TYPICALLY BUILT INTO FUTURES PRICES, A MOVEMENT IN THE CASH MARKET WOULD NOT NECESSARILY MOVE IN TANDEM WITH THE RELATED FUTURES AND OPTIONS CONTRACTS.