Intermediate Options Strategies
Trade A Range Bound Stock Market With A Strangle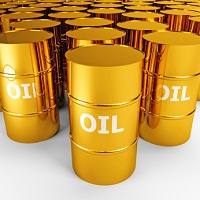 Last Friday's jobs data was a mixed bag of tricks. The Nonfarm payrolls were well above the consensus of 190,000, coming in at 242,000. The unemployment rate held at 4.9%, and the participation rate remained steady at 62.9%. All those numbers show signs of economic recovery and stability. But on the flipside of those numbers, we saw average hourly earnings down for the month and the year-on year as well. There was also a dip in the workweek hours, from 34.6 to 34.4. In the balancing act of data, the markets reviewed that report as somewhat neutral.
While not a negative, a lukewarm mixed jobs report doesn't exactly bring positive vibes out of traders. As market participants digest the numbers, they will compare them to where they stand verse what the Fed has been telling them. Right now I think most market participants think the Fed is in a holding pattern with interest rate action for the time being.
With a view that the Fed is sitting quietly, I think the equity markets are going to be a bit range bound in the near future. I expect a push up to 2000 and moves down to the 1930 area in the S&P 500. One way to trade a range bound market is with an options strangle.
I like selling the March E-Mini S&P 500 1920-2030 strangle at 10 points or better. By selling the 1920 put and the 2030 call, I am looking for the market to trade between those levels until expiration on Friday March 18th. If the value of the strangles quicker than expected, I would look for a target exit at 2 points. Risk is unlimited; the breakeven level is 10 points out from either strike at expiration. Be sure and check margins to see if the trade is suitable for your account.
For those interested Walsh Trading is holding our weekly grain webinar Thursday March 10th at 3:00 PM Central time hosted by our Senior Grain analyst Tim Hannagan. Tim has been ranked #1 by Reuters and Bloomberg in 2011 and 2012 for his most accurate end of year price predictions for soybeans and corn. Registration is free and if you cannot attend live, a recording will be sent to your email upon signup.
John Weyer
Director of Commercial Hedging
Walsh Trading Inc.
RISK DISCLOSURE: THERE IS A SUBSTANTIAL RISK OF LOSS IN FUTURES AND OPTIONS TRADING. THIS REPORT IS A SOLICITATION FOR ENTERING A DERIVATIVES TRANSACTION AND ALL TRANSACTIONS INCLUDE A SUBSTANTIAL RISK OF LOSS. THE USE OF A STOP-LOSS ORDER MAY NOT NECESSARILY LIMIT YOUR LOSS TO THE INTENDED AMOUNT. WHILE CURRENT EVENTS, MARKET ANNOUNCEMENTS AND SEASONAL FACTORS ARE TYPICALLY BUILT INTO FUTURES PRICES, A MOVEMENT IN THE CASH MARKET WOULD NOT NECESSARILY MOVE IN TANDEM WITH THE RELATED FUTURES AND OPTIONS CONTRACTS.