Current wave: topping into wave 'ii' (black)
Outlook: lower in wave 'iii' black, with a long way down to go. Possible shorting opportunity at the wave 'ii' black high.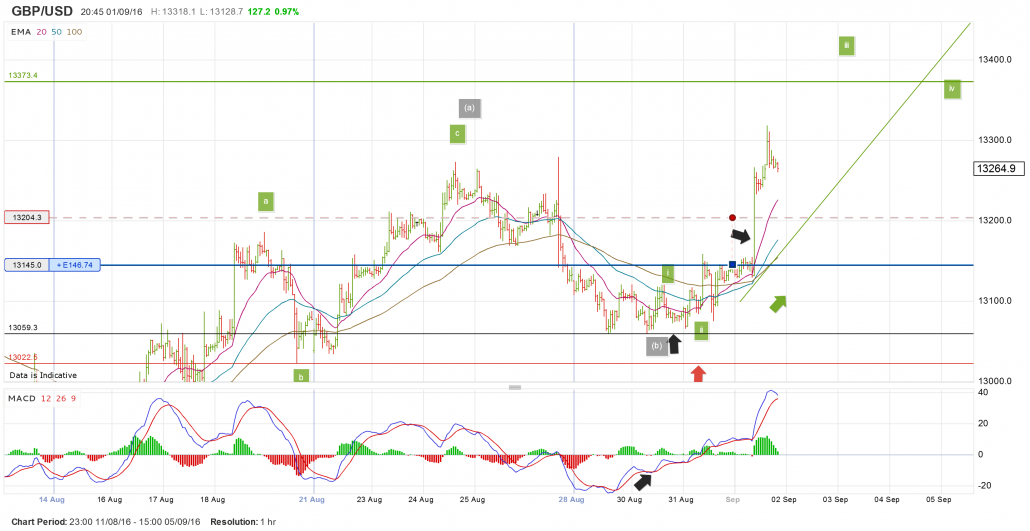 It was a good day for the GBPUSD wave count, and it always good to get a solid trade in the bag.
after the last week of relentless selling and pressure coming on the wave interpretation, I think we are now possibly lined up to rally up to the upper target.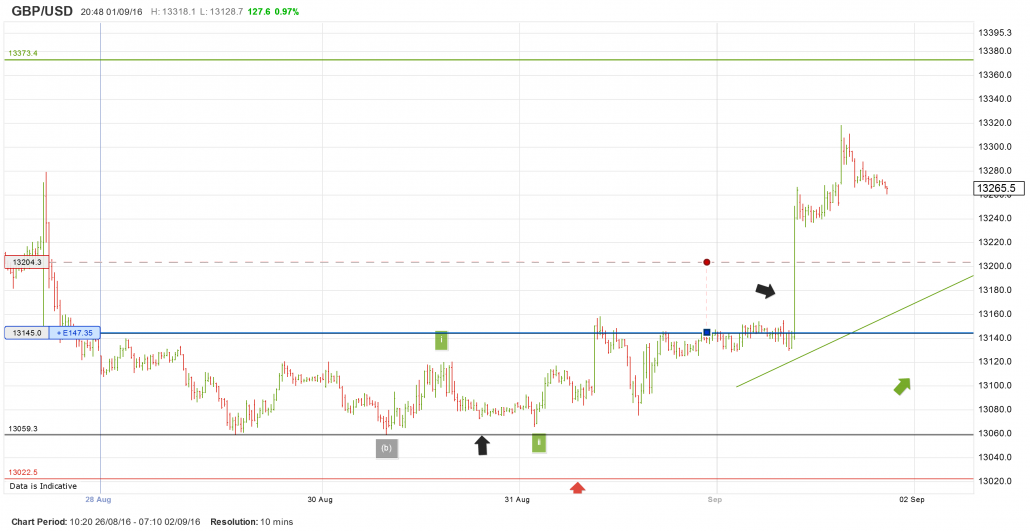 all going well that is!
on the hourly chart you can see the day started quite flat and then a blast to the upside in what could be labelled a wave 'iii' green given the structure of the action today.
We are definitely in the motive part of the wave form, no doubt there.
Wave 3 of 3 is usually the longest and strongest part of a five wave form, with that in mind,
I have placed an arrow at the longest candle.
this could be the middle of wave three green.
If that is the case then the rally should continue upwards in a series of fourth and fifth waves to complete the larger structure.
You can see that the rally today took out the high labelled wave (a) grey.
This is a good sign that the operating wave count is correct as taking out this high ruled out the bearish alternative.
the next major target is the green line at 13372.
a move past this high would bolster the wave count
which views the whole rally off the lows as a corrective rally, and not a new bull market.
I have protected my position now and I'm happy with that, whatever happen from now on is all a bonus!
I will go through the larger wave count in detail in the weekend video.
Takeaway's:
My long trade is performing well, stop is moved to a protective position
upper target is still in the 13600 region
next major target is the green line at 13372.