We're going to go out with a bang here and give you a 3-for-1 in this final post on the issue.
In Part 1, we discussed the idea of going after former dividend payers who may bounce back while creating an artifical dividend through option hedging. In Part 2 we looked at using the buy/write strategy to give ourselves a nice discount on the stock, giving us a 30% hedge on the stock on top of the dividends. Today we will look at a couple of ways to play the safer bets and how to simply and effectively boost your dividend yield while also protecting your investment.
In Tuesday's post we had 21 dividend payers divided into 3 categories. We'll look at what we consider a "pretty safe" dividend payer, PGH, who pay a MONTHLY dividend of about 8 cents on a $8.11 stock (12%) as well as our long-time favorite,KMP who pay about $1 per quarter and our Blue-Chip selection will be CAT, who have a 4.9% dividend and are trading at a nice, cheap $34.31.
As we have 3 trades here I'm not going to go too heavily into the merits of each one. Suffice to say we like them at these prices and we like the option hedges we can put to work on the postions…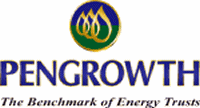 PGH is a stock we went crazy for back in March, when they were under $5 but that was when they were in the category of stocks where people felt the dividend was in jeopardy. It didn't take much for them to fly back to $8.11 but, through the magic of hedging, we can knock that price back to anentry price of$5.29 by selling the Jan $7.50 puts and calls. As always, our major risk is that the stock falls below $7.50 and another round of shares are put to us at that price on Jan 15th. That would create an average entry of $6.40, which is 21% below the current price. Should we get called away as $7.50, that would be a $2.21 gain on cash so 42% PLUS 7 months worth of dividends, perhaps another .56.
Sticking with our $5,000 per position maximum risk, we can make the play the following way: