Each of the stock indices, the Dow included, hit key levels of support on the sharp selloff last month. Now that the stock indices are bouncing, the big question is, "What's next?"
There's no ambiguity in my opinion on this matter. The stock indices are bouncing to another opportune selling area and will continue with a new downside push once we've reached these zones.
In the Dow Jones Industrial Average, the first area I expect selling pressure is at the 17,037 level, which was the low of the year for the first half of 2015 and was a breakdown level. If by chance the Dow could manage to push above this level, the robust area of resistance beginning at 17,714 is a prime selling opportunity, if only the index manages to reach it.
The long standing bull trend has been violated and it is unlikely that the stock indices will immediately return to a steady rally. Instead, it is much more likely that continued volatility and additional decline to new lower lows is in our near-term future.
As you can see on the chart below, on another leg lower in the Dow my next downside target zone is at 12,710 – 13,289.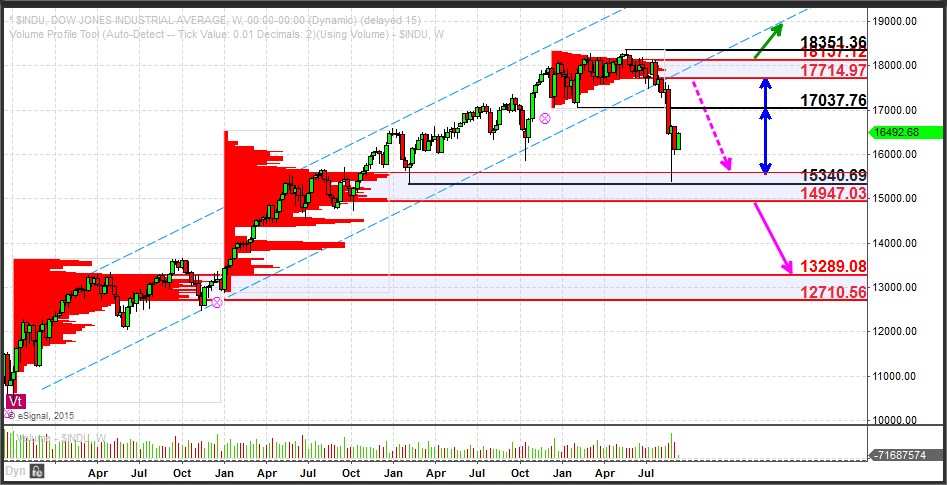 If you'd like to learn more about how to read the stock market and use volume at price information, click here.