It appears the Egyptian situation is making headlines once again as President Mubarak has refused to be pressured into resigning but, has conceded all the power to his Vice President. His term is up in September and he has further conceded he will not run for re-election. This is not enough for much of the population. They want him out now and many protesters grow more furious as the situation unravels. The military has some key decisions to make and that will likely keep this event a hot topic.
While this is a very dangerous situation for the United States as many anti-Americans groups would love to take power in Egypt therefore reducing our influence in the Middle East, this article is not about those very serious concerns. This is strictly about what opportunity is presented in the stock market.
CLICK HERE TO REQUEST CHART ANALYSIS ON YOUR FAVORITE STOCK
Oil has been beaten and battered lately with the spread between WTI and Brent crude reaching record levels. Dan Dicker has been stating the contango is reason why you can't be short oil right now. Add in this Egyptian situation and oil could continue to rise, especially if it continues to stay in the headlines. The Suez Canal is a key trade route for crude oil and to a much lesser extent Liquefied Natural Gas (L.N.G.).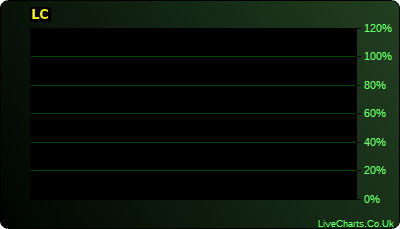 The EIA explained the consequence of closing down the trade route and having to re-route.
Closure of the Suez Canal and the SUMED Pipeline would divert oil tankers around the southern tip of Africa, the Cape of Good Hope, adding approximately 6,000 miles to transit, increasing both costs and shipping time. According to a report released by the International Energy Agency (IEA), shipping around Africa would add 15 days of transit to Europe and 8-10 days to the United States.
For the oil bulls, this is very helpful but, for our economic and political situation, it is not a good time for this. For the sake of opportunity, if you are not levered to black gold, you may want to reconsider that. Look for American drillers, such as those in the Bakken territory to possibly catch a bid during this crisis. Kodiak Oil (KOG) is still one of my favorites for the Bakken territory and has about 14.4 million shares short which is about 3.3 days to cover as of January 31st data (Nasdaq.com). These shorts could be forced to cover in the event of an oil price surge catapulting KOG with strong volume. KOG has been falling with crude prices over the past week and formed a hammer today, which is many times a sign of a reversal.
We may even see an extra bid in (L.N.G.) stocks and my favorite remains Cheniere Energy (LNG). LNG has about 30% shares short and roughly 4.5 days to cover at the current average volume. The shorts are keeping LNG interesting with emotions and volatility, great for trading. The shorts have to cover sometime in this promising company and this Suez Canal situation may force some early hands to cover.
As always, do your own homework to see if you agree. Good luck out there.
Mike
At the time of publication, Kudrna was long KOG and LNG but positions may change at any time.
(KOG: 6.02 0.00 0.00%, vol: 0, avg vol: 3,957,000, 50-day: 6.25, 200-day: 4.48, yield: N/A, cap: 894.8M, short ratio 4.40, 52wk: 2.30 – 6.95, 1yr target: 6.85)
(LNG: 8.08 0.00 0.00%, vol: 0, avg vol: 2,611,290, 50-day: 6.76, 200-day: 4.32, yield: N/A, cap: 449.3M, short ratio 4.00, 52wk: 2.28 – 8.49, 1yr target: 9.00)