Key News
•The controversial US toxic asset clean-up plan, aimed at clearing bad loans from US banks' books to enable them to raise capital and lend freely, has fallen behind schedule, and may never be fully implemented. (FT)
•Ireland's credit rating was lowered by Standard & Poor's for the second time in three months on the cost of bailing out the country's banking industry. (Bloomberg)
•Treasury prices fell, sending yields to their highest levels in seven months as expectations rose that the Fed might increase interest rates sooner than thought. (WSJ)
•South Africa's rand dropped to the lowest level in more than a week after the central bank indicated it may counter "extreme" movements in the currency following a rally of as much as 20 percent this year. (Bloomberg)
Key Reports Due (WSJ):
No economic events are scheduled for today.
Quotable
"While payrolls slid by 345,000, much below the consensus guess, it was the usual hokey number, getting a lift from the wonderful birth/death model, which somehow summoned up 220,000 jobs and did so, magically, out of thin air.
"The harsh truth is that, using the regular payroll data, a rather formidable 14.5 million people are out of work. Moreover, if we look at the category we feel gives a more accurate picture — the so-called U-6 tally — which includes people too discouraged to keep looking for a job and those working part-time because they can't find full-time slots, the unemployment rate shot up to a new high of 16.4%. That means that something around 25 million folks are effectively on the dole. Ugh!"
Alan Abelson, Barron's
FX Trading – Premise check?
What if:
1)The world will be struggling with deflation instead of inflation?
2)US employment and housing experience another leg down?
3)China disappoints?
4)An Eastern European country defaults?
5)The US is on track to at least muddle through better than Europe?
…well, it might mean:
1)Commodities prices are "way" overvalued
2)Emerging stock markets are "way" overvalued
3)Long bonds are "way" undervalued
4)The US dollar is "way" undervalued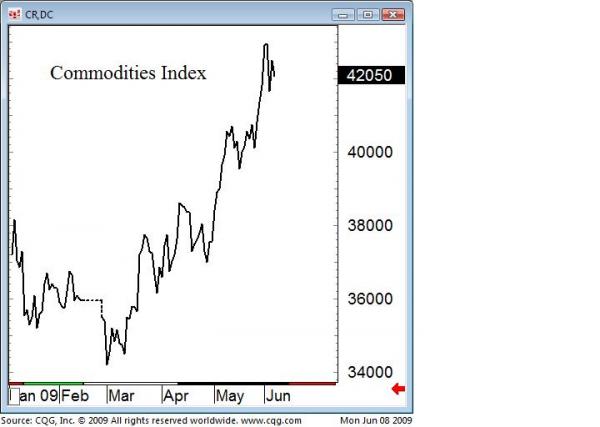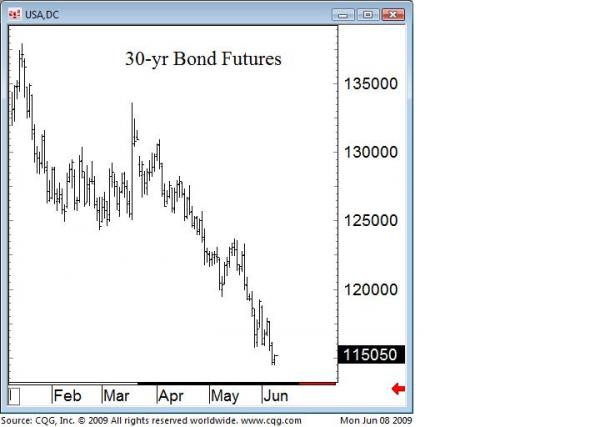 Is it time for a premise check? We think so.
Jack Crooks
Black Swan Capital LLC
www.blackswantrading.com