Isn't this exciting?
We popped all of our 5% levels yesterday, now all we have to do is hold them and we can start looking ahead to the 10% lines. Just 10 days ago, on Friday the 10th, we did our last multi-chart study and I said in the morning post: "I am not TA guy but If I were a bear, I'd be pretty darned concerned about the charts as it looks to me like the 20-day moving averages are registering a short-term mistake in a generally rising trend." Look at how those 20 dma's have snapped up in less than 2 weeks (blue lines are mid-points, green circles are 5% levels):
So Gold and Transports are running away with SOX falling behind. We've been playing the SOX up with USD, which is up 10% since I picked it in that Friday's post but that's been a relative underperformer for us as we nailed the bottom with a buying frenzy into the late August drop which culminated with my very bullish "September's Dozen" from the 3rd. There were actually 10 stocks and only 9 fit in the multi-chart (I dropped HMY, who already gained 15%) with way more than a dozen trade ideas for our Members to take advantage of the anticipated short-term moves. Of the 10, only IRM has been laying around but we weren't expecting a quick move on them and played a conservative April spread and took the risk on Oct $22.50 calls, which are our only loser, down 30% at .20 but I still like them if we break up from here.
The leverage you can gain with option plays is truly stunning. On BRCM, for example, the trade idea was a straight purchase of the Sept $32 calls for $1.25, BRCM topped out at $35.49 with the calls close to $3 on the 14th and they expired on Friday at $2.16, which is up 72%, even for people who didn't stop out between there and up 140% that Tuesday. That trade was a combo trade with the sale of the October $30 puts at .70 and those are down to .30 (up 57%) which are well on their way to expiring worthless for a full 100% gain. We also took an artificial buy/write that stretched from Jan to Jan 2012 so that was 3 trade ideas on one stock – you can see how quickly we get past a dozen!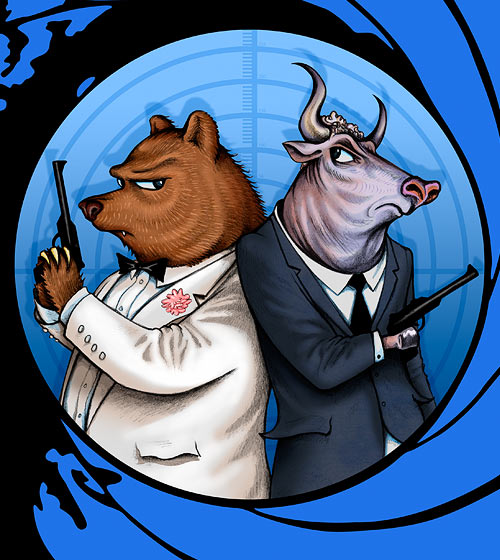 We get aggressive at the inflection points – had we failed to hold our levels in early September, we…