Good Evening Traders and Investors,
Twenty inches of heavy snow due to higher temps – but hey, we will take it. It is supposed to keep snowing so it may be a half day tomorrow!! Looking at the week ahead, we have the Fed meeting on Wednesday, so it could be un-interesting trading anyways. Got to get the snow while it is good!
Let's take a look at the overall markets – using the charts of the ETF's to see if we can find any interesting insights.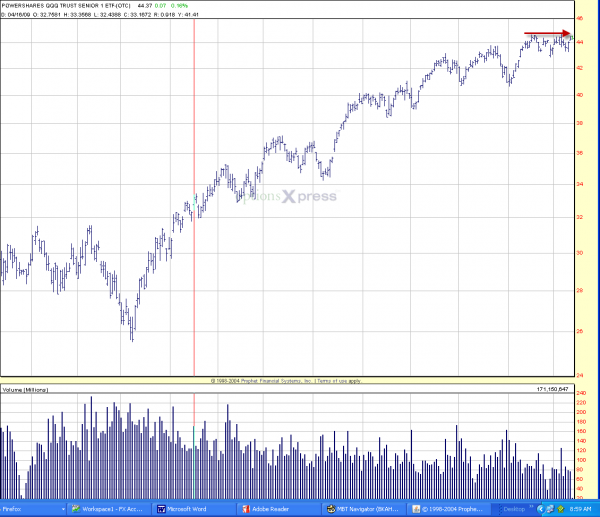 As you can see, the broad markets are showing a strong uptrend since March. Over the past few months we have been relatively sideways (COVERED CALLS!). NOTE: the trend hasn't changed – we are still making higher highs and higher lows, but right now we are in a consolidation phase. The key to remember is we are NOT going down. The closer we stay to the highs, the better chance we have of busting through to the upside.
It is the old 3 steps up, 1 step down theory. You can also see the downmoves have retraced very little of the upmoves. That means more buyers than sellers – meaning strength.
A number of things can change this including rhetoric from the Fed, so make sure you read the statement on Monday.
Happy Trading and Be Environmentally Cool
Brian