This is what I see in the Forex starting the week of August 23rd – an OPINION ONLY: www.proacttraders.com
I do these three currency pairs because they represent a cross section of the market as a whole – all matching up to possible opportunities on Wild Card, 6 Aces and Royal Flushes (Trending and Elliott Wave) and they represent correlating other currencies.
Example: due to it's very close correlation the EURUSD will show you what the USDCHF will possibly do going the other way!
This way whatever trader you are you have an idea of what the possibilities might be.
REMEMBER: THIS IS BIG PICTURE ONLY – NOT INTRADAY! Please NOTE!!!! This is an opinion only!
What I see…the currencies MIGHT do next week? NOTE: IF YOU ARE UNSURE – STAY ON THE SIDELINES!'
SPECIAL NOTE:
Not good news for U.K
http://www.bloomberg.com/apps/news?pid=email_en&sid=aCP0A2hWHZ94
Also is the Bottom in on the USD? Here is the US Dollar Index??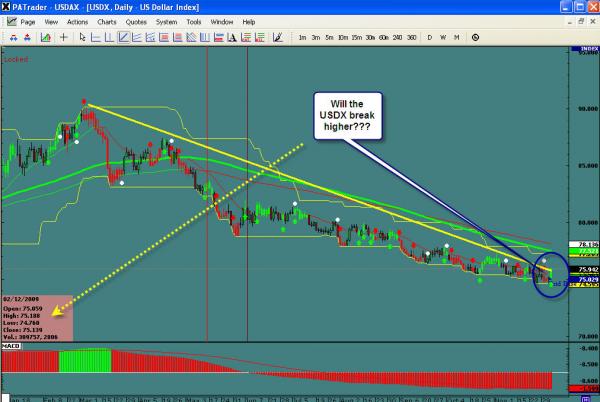 CLICK ON IMAGES TO ENLARGE
——————————————————————————–
EURUSD
WHAT I SEE: If the bottom is in for the dollar then this armpit could hold it and start the downside move initially to 1.4230. A break there holds promise of further decline to the 1.4050 area and lower. HOWEVER, we are in a strong uptrend ans the break of the armpit could produce further upside to 1.4223 and more.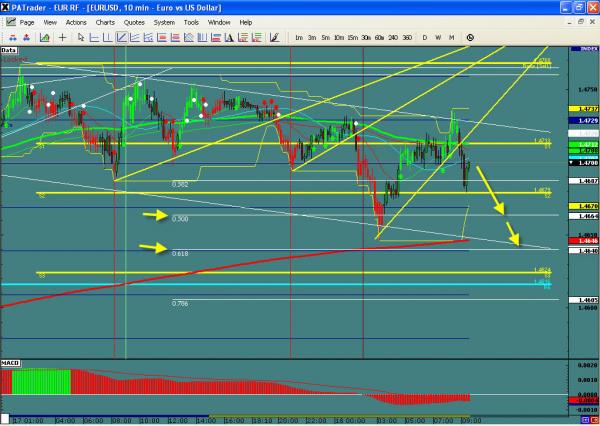 ——————————————————————————–
USDJPY
WHAT I SEE: – The USDJPY continued down in a very tightly structured move to the 93.59 target . Then bounces on the Fundie! WE have broken out of the well structured move down and will have to see if this is a false breakout of real. If real look for a move to the R4 at 96.00. If a continuation down happens will look to the next target at 93.04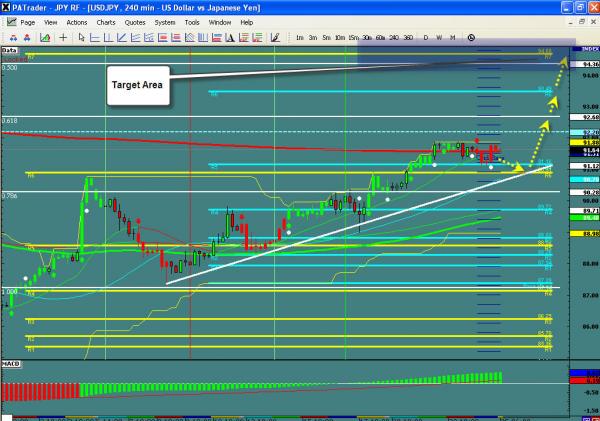 ——————————————————————————–
EURJPY – ALWAYS MY PREFERRED TRADE!!!!!
WHAT I SEE: – The EURJPY is back down testing the 50.0% retracement resistance at the 135.41 level. Could be a nice Bear Flag in play? A break North will target the 136.18 level where the 6.18% fibo is located. The move lower is targeted for the S5 at 131.85 and I would look for a bounce there just due to profit taking.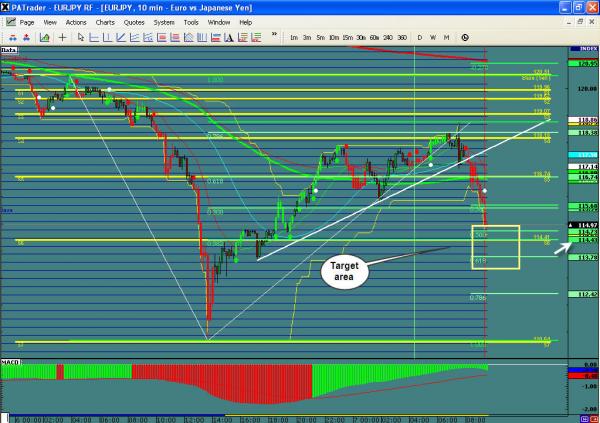 ——————————————————————————–
EXTREME CAUTION IS URGED – TRADE WITH STOPS!!!!!
BTW – if you want to save the pics, right click and hit "save as".
IMPORTANT NOTICE: These comments are for information purposes only. The information contained on this document does not constitute a solicitation to buy or sell by ProAct Traders, LLC., and/or its affiliates, and is not to be available to individuals in a jurisdiction where such availability would be contrary to local regulation or law. Opinions, market data, and recommendations are subject to change at any time. Forex trading involves substantial risk of loss and is not suitable for all investors. This is an opinion ONLY – and not a trade call, but a study that may lead you to a trade. I do not know whether this will transpire or not so use your own judgment.