Krispy Kreme Doughnuts (KKD) just recently gapped down on earnings breaking through a daily uptrend line and challenging its previous uptrend.
GAP REVIEW
On Dec. 3rd, 2013, KKD gapped down taking out the daily uptrend line off the daily chart. The stock immediately sold off and pressed down into the $19.50. And since has broken thru the gap down low of $19.50 and traded down to $17.80.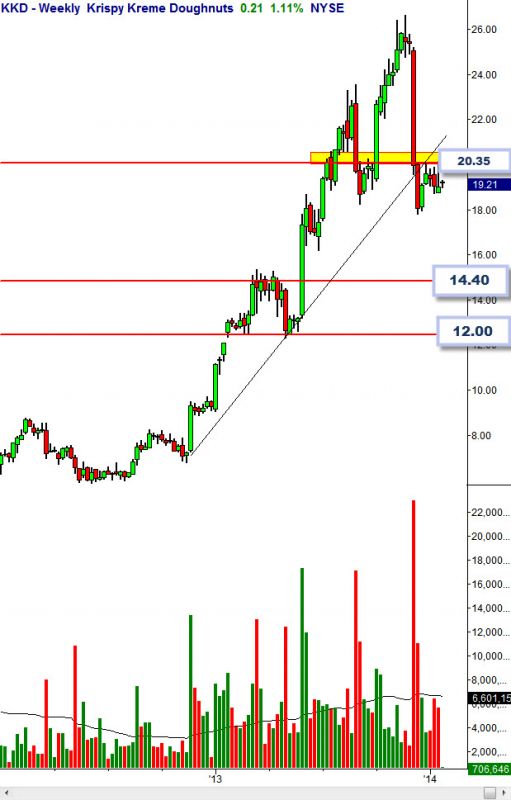 KEY LEVEL
KKD has a key level of overhead supply now after the gap down on earnings. Overhead supply level is into $20.30. Key demand exists at $14.40 to $12.00. These levels give us a guide of risk to setup a nice swing trade.
THE TRADE
Any bounce back up into overhead supply at $20.00 area is a nice entry for a swing short. The stop would be over the $21.35 the gap highs and targets would be $14.40 and $12.00 area.
Disclosure my Swing Newsletter Subscribers have been short since 12/26/2013.