By FX Empire.com
Economic Events: (GMT)
00:30 AUD Company Gross Operating Profits (QoQ)
Company Gross Operating Profits measures the change in the total value of profits earned by private, non-financial corporations, with more than 20 employees. It is a leading indicator of business conditions and economic health.
A higher than expected reading should be taken as positive/bullish for the AUD, while a lower than expected reading should be taken as negative/bearish for the AUD.
15:00 USD ISM Non-Manufacturing Index
The Institute of Supply Management (ISM) Non-Manufacturing Purchasing Managers' Index (PMI) (also known as the ISM Services PMI ) rates the relative level of business conditions including employment, production, new orders, prices, supplier deliveries, and inventories. The data is compiled from a survey of approximately 400 purchasing managers in the non-manufacturing sector. On the index, a level above 50 indicates expansion; below indicates contraction.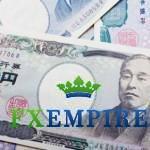 USD/JPY Fundamental Analysis March 5, 2012, Forecast
Analysis and Recommendation: (close of Asian session)
USD/JPY is up at 81.44 adding 0.32 on strong economic news and positive information. USD held strength overnight. The average dollar-yen rate for Japanese exporters to turn profits is ?82 per dollar, the strongest level for the yen since the government began surveying exporters in 1986, according to a recent survey released by the Cabinet Office.
Given that the dollar has been in the ?80 range recently, these companies are facing a tough reality where their cost-reduction efforts are still not keeping pace with current foreign-exchange rates despite the yen's recent weakening.
Japan's unemployment rate inched up to 4.6 per cent in January from a revised 4.5 per cent in the previous month, the government said on Friday. The figure was roughly in line with economists' forecasts.
The ministry also said January household spending fell by an inflation-adjusted 2.3 per cent year-on-year. The fall was bigger than a 0.8 per cent drop economists had expected.
Japan refrained from selling yen in the foreign-exchange market last month, according to the Finance Ministry.
The nation didn't sell any of its currency from Jan. 30 to Feb. 27, the ministry's month-end data posted on its website shows. The yen last week tumbled to an almost nine-month low against the dollar after the Bank of Japan on Feb. 14 unexpectedly added ?10 trillion to an asset-purchase program and set an inflation goal of 1 percent.
Companies' capital spending jumped by the most in nearly five years in the fourth quarter, government data showed Thursday, adding to signs that the economy is set to return to growth, Capital spending excluding software rose 4.9 percent from a year earlier, after declining 11 percent in the previous quarter, the Finance Ministry said
March 1, 2012 Economic Reports actual v. forecast (GMT)
AUD

Building Approvals (MoM)

0.9%

2.1%

-1.0%

AUD

Private New Capital Expenditure (QoQ)

-0.3%

3.9%

14.6%

INR

Indian Trade Balance

-14.8B

-11.0B

-12.7B

CHF

GDP (QoQ)

0.1%

-0.1%

0.3%

GBP

Nationwide HPI (MoM)

0.6%

0.3%

-0.3%

CHF

SVME PMI

49.0

48.5

47.3

EUR

French Manufacturing PMI

50.0

50.2

50.2

EUR

German Manufacturing PMI

50.2

50.1

50.1

EUR

Manufacturing PMI

49.0

49.0

49.0

PLN

Polish GDP (YoY)

4.3%

4.2%

4.2%

GBP

Manufacturing PMI

51.2

52.0

52.0

EUR

CPI (YoY)

2.7%

2.6%

2.6%

EUR

Unemployment Rate

10.7%

10.4%

10.6%

USD

Core PCE Price Index (MoM)

0.2%

0.2%

0.1%

Current Account

-10.3B

-9.6B

-12.3B

USD

Personal Spending (MoM)

0.2%

0.4%

0.0%

USD

Initial Jobless Claims

351K

353K

353K

USD

Continuing Jobless Claims

3402K

3400K

3404K

USD

ISM Manufacturing Index

52.4

54.6

54.1

USD

Fed Chairman Bernanke Testifies

KRW

South Korean CPI (YoY)

3.1%

3.5%

3.4%

JPY

Unemployment Rate

4.6%

4.5%

4.6%

JPY

Tokyo Core CPI (YoY)

-0.3%

-0.4%

-0.4%
Sovereign Bond Auction Schedule
Mar 05 10:10 Norway Bond auction
Mar 06 10:10 Greece Auctions 6M T-bills
Mar 06 10:15 Austria Bond auction
Mar 06 10.30 UK Auctions 0.75% 2034 I/L Gilt
Mar 06 15:30 UK Details gilt auction on Mar 15
Mar 07 10:10 Sweden Nominal bond auction
Mar 07 10:30 Germany Eur 4.0bn Feb 2017 Bobl
Mar 07 10.30 UK Auctions new Sep 2017 conventional Gilt
Mar 08 16:00 US
Announces auctions of 3Y Notes on Mar 12, 10Y Notes on Mar
13 & 30Y Bonds on Mar 14
Mar 08 16:30 Italy Details BOT auction on Mar 13
Mar 09 11:00 Belgium OLO mini bond auction
Mar 09 16:30 Italy Details BTP/CCTeu on Mar 14
Originally posted here