Are we climbing the proverbial wall of worry?
Perhaps it is just, as I had teasedour resident bear Mattback on April 16th, "The Squeezing of the Shorts." 600 Dow points later, I got myown shorts squeezed, both Wednesday and Friday with Wednesday's plays ultimately working out and Friday's not so much so far as we went to mainly cash but day-traded what we felt were overbought conditions. The wall of worry I see, it the amazingly negative sentiment that permeates the blogosphere as those who have not learned to switch off their brains are getting trampled by those more in touch with their animal (bull, of course) instincts.
Market Club's Adam Hewison does a good job reflecting this conundrum in yesterday's S&P chart review,as he discusses the difference between the technical and fundamental view of the S&P. Even the technical guys are perplexed, as evidenced by Corey's (Afraid to Trade) Elliot Wave Analysis, whichhas 3 different interpretations of the same S&P chart. Even the MSM is conflicted with the front page of today's WSJ spinning "Jobless Rate Rises to 8.9% BUT Pace of Losses Ease" and "Banks WON Concessions on Tests." Won is such a nice word but it's very funny that essentially the same article on the AP wire carried the headline: "Accounting TricksBoost Bank Profits."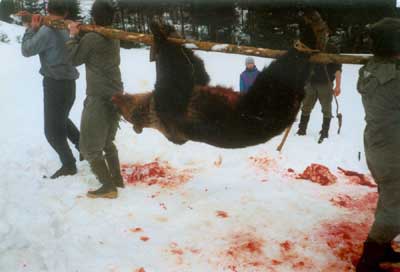 This is why, for the first time in a long time, I called for cash. We had a very nice run and NO ONE has any idea what will happen next week but what we do know is the bears are getting slaughtered! Logic screams that we are due for a correction but logic has had no place in these markets for quite some time, certainly not since we skipped that whole consolidation thing after the oneminor (300 point) correction on April 20th as we zoomed back from 7,800 to just shy of 8,600 in 3 wild weeks.
Yes 8,650 was our target for the end of May but there was an expectation that there would be a pretty good correction BEFORE we got into our 5% range of 8,200 to 9,100. We paused at 8,200 for just 3 days (around 4/30) before jamming right up to what is effectively our midpoint. Will we continue to jam up to 9,100 next week without even bothering to come back to retest 8,200?
The way things are going it's possible but we do need to be mindful of the 5% rule. We did get an…