What's Next for the Loonie?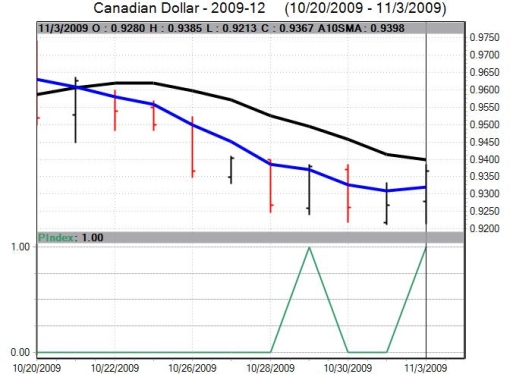 Source: VantagePoint Intermarket Analysis Software
To see more FREE recent market predictions for currencies go here!
The market decreased by 270 ticks

270 ticks = $2,700 per contract (About 7 trading days)

When the

blue line

(forecast) crossed below the black line (actual), VantagePoint predicted the market to trend down. The Neural Index at 0.00 also indicated an expected down trend.
The Canadian dollar is the seventh most traded currency.
Oil prices greatly affect the Canadian dollar, as Canada is one of the world's largest oil producers.