Greetings again, Everyone!
We seeCorrective Impulses in Currency Units in general, as the Risk-Averse "Brothers" of Dollar and Yen continue to strengthen with Indices and Gold and Crude Correlations.
Despite the S&P/Case Shiller Index rising literally for the first timeMonth-over-Month in about 3 Years… we still have negative conclusions during EquityEarnings Season weighing on the High-Yield Pairs such as Cable, Fiber, and inversely, seeing deep Momentum in the Swissy as IntraDay Work moves along.
Let's check in with the GBP/JPY as well as the continual "Low-Yield Battle" of the Dollar and The Yen with the USD/JPY Unit.
Here are the Hourly Captures, and Post-Time is 16:30 GMT.
The Pound Yen looks to see correction in which an Hourly Bear Flag may be in Formation of Price finds Confluence at the Weekly 38.2% Fib Variant from the July 2008 Highs.
Failure to "Re-Test" the Transitive Rollover Area may see continued Yen Strength moving towards the 153.20's Static Support Area.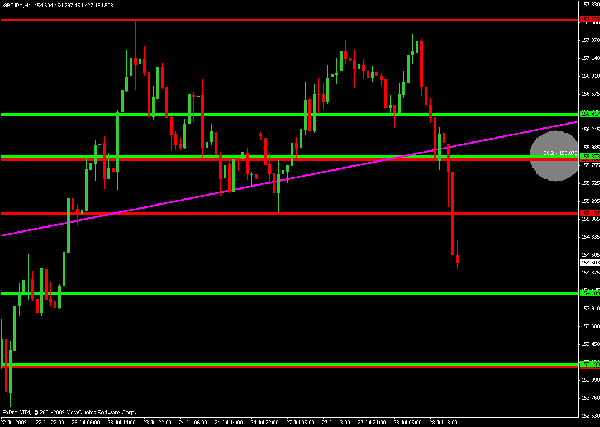 Dollar Yen clocks in at the Mid-Point of the U.S. Session with The Yen "anchored" in a tight range of Accumulation.
A significant Momentum Break of the 94.00 Handle may bring a "Re-Test" of the 93.00 Handle Lows…while a Breach of the 94.20's Dynamic Resistance sees the 94.90's in View as Accumulation leading to Consolidation frames the Area.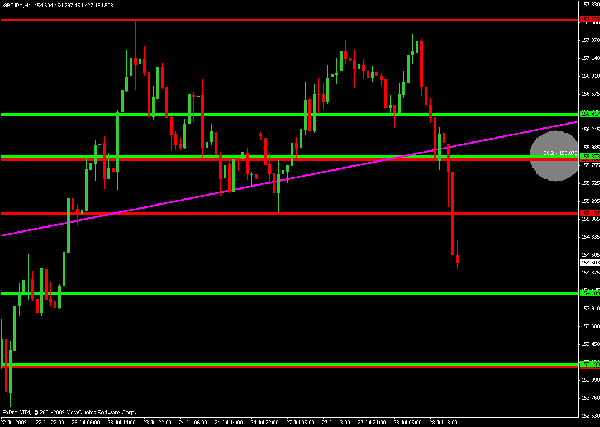 We will check in to see how these Units progress, as we work through the Extent of Dollar and Yen Strength through Risk-Averse Sentiment!
I look forward to more Updates to follow, and Everyone is always welcome for a visit!