Who's making money on this straight up move in beans? Farmers. And volume-at-price traders.
Here's my analysis posted on January 4th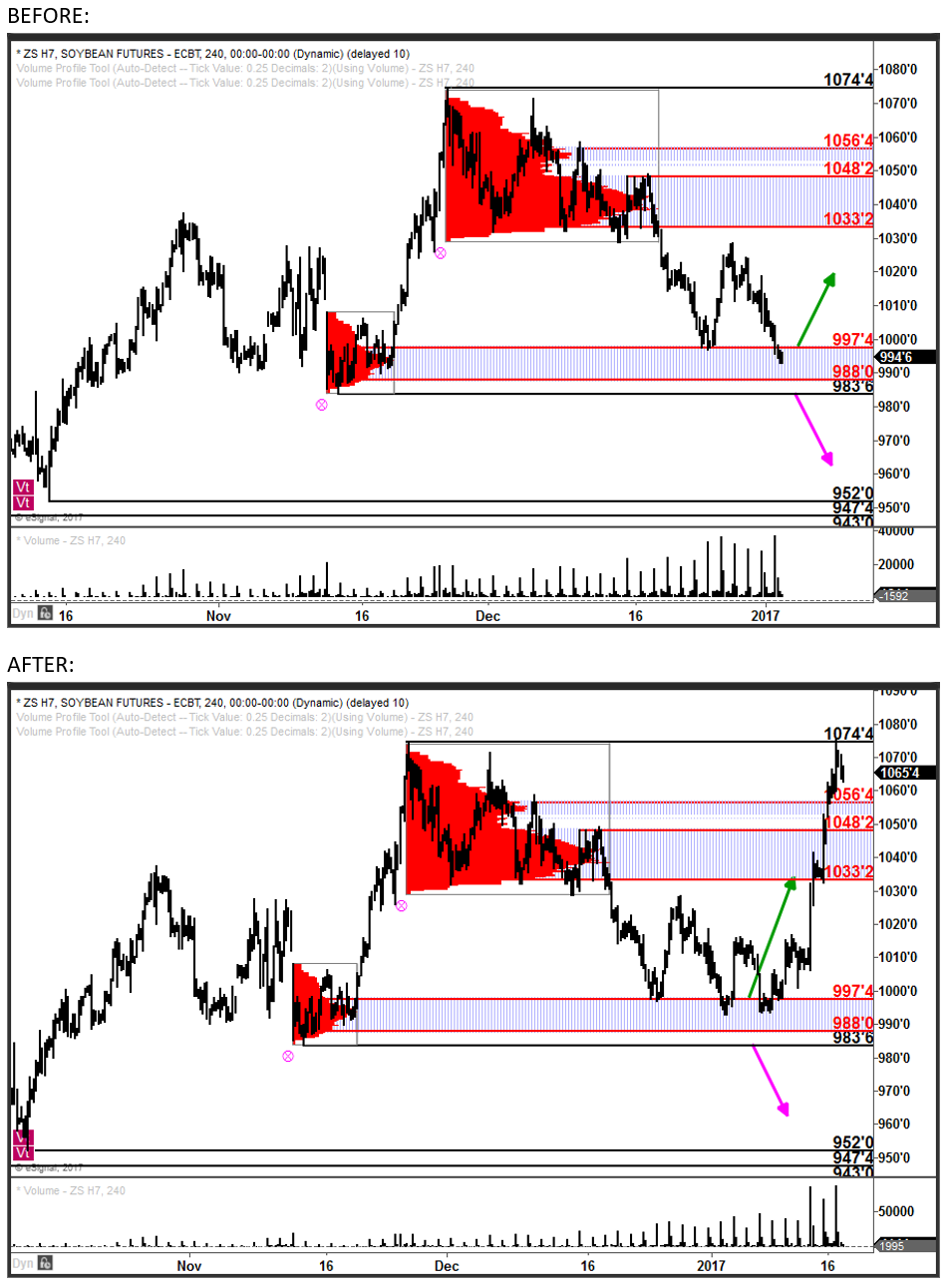 and I've included a before/after chart picture here as well.
The test to the support zone at 988 – 997'4 provided an excellent limited-risk opportunity to get long beans.
Click here to watch a video explaining how to read markets using volume at price.
After the initial rally response from that support zone, it took one last retest before it gained traction on the upside in a major way.
Beans are now up 75 cents from that long opportunity. Not a bad harvest for a couple of weeks.