The Russell 2000 is up 16% in the last 30 days following its early November low. Would you like to know how volume-at-price traders were able to pounce on this opportunity, having been prepared and waiting for weeks in advance to buy at that last low? Here's how…
Click here to watch a video explaining how to read markets using volume at price.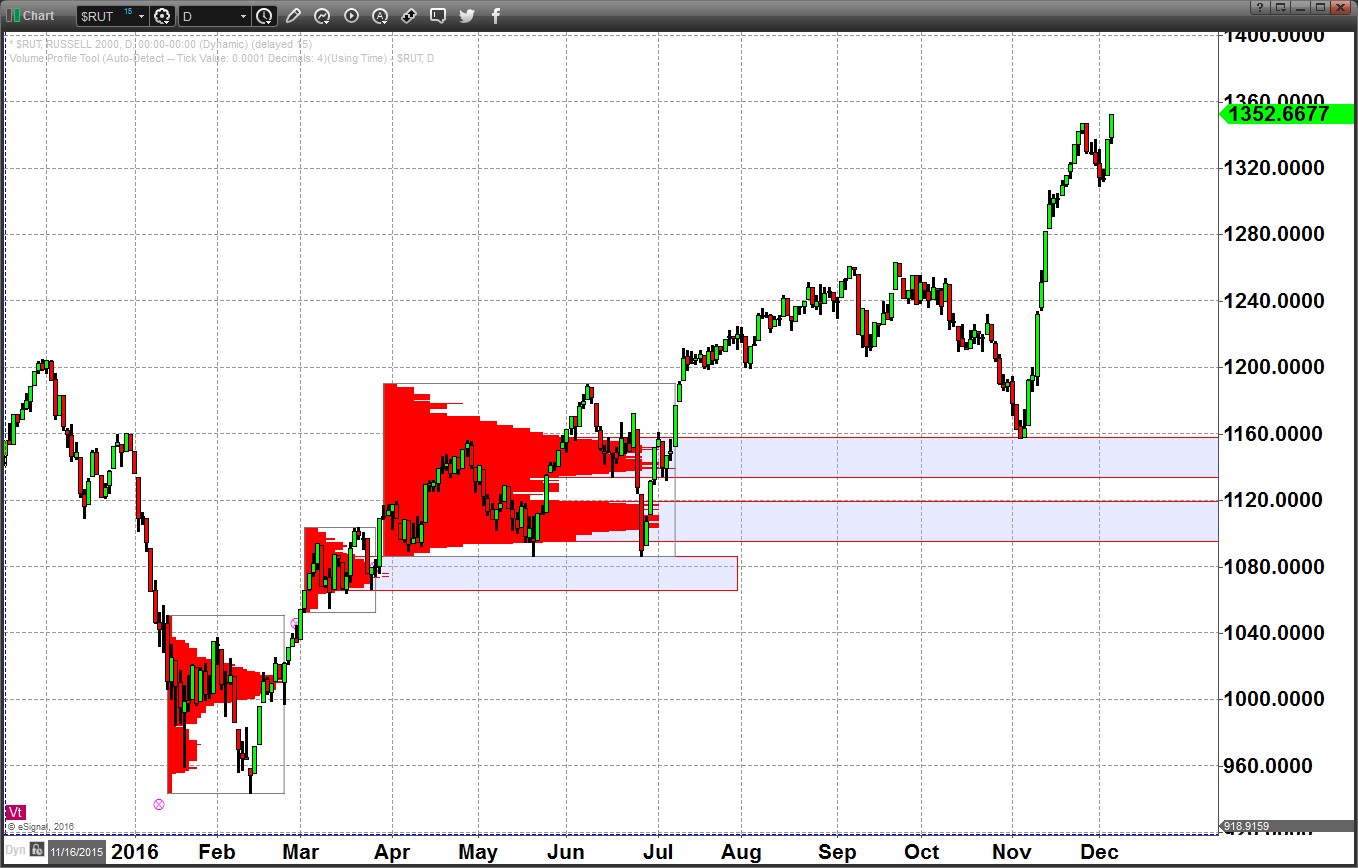 The volume-at-price profile built over the months of April through early July showed a clear high-volume area beginning at 1160 and extending down to 1135. The October decline, coming from the 1250 area, was a targeted 'buy at support' beginning at 1160. This was defined weeks prior to the October decline and provided more than ample opportunity to be prepared to initiate longs at this level.
As you can see, the RUT declined to touch the boundary of support, where it was a buy, exactly at election time. Following the election and the touch to the robust HVA (high-volume area) support, the RUT has been charging higher, rewarding volume-at-price traders who were ready, waiting, and then who executed on this well-defined opportunity.
And I'm sure those of you with a keen eye also spotted the buying opportunities on the chart in May and June. The HVA formed in March revealed the location of those buying opportunities many weeks in advance as well.