By Chris Kuhn Tuesday, December 01, 2009
Take a site like WebMD – a comprehensive database with easy access to those who need it, when they need it. Now mix in Facebook and a networking element that allows people to seek out others with like interests or answers to their questions. Flavor it with financial chatter, and you've beamed up to Trader Planet.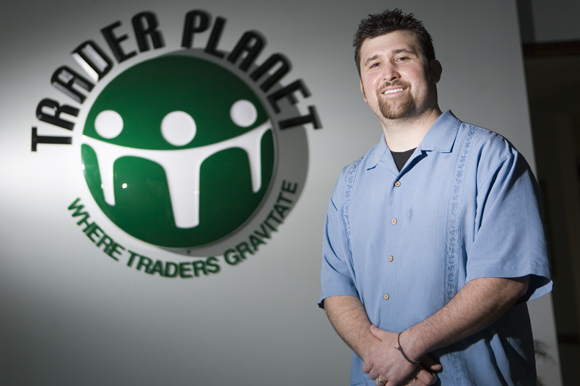 Interest and use of this innovative financial insight hub has skyrocketed as people tiptoe back into their 401Ks and IRAs looking for strategies and support to re-enter the stock market. Since its debut in January 2009, Trader Planet has grown to more than 20,000 members in more than 100 countries and continues attracting the attention of top financial news sites, such as Forbes, Bloomberg and CNN Money.
Billed as the social networking site for active traders and investors, this hybrid of information and interaction is the brainchild of entrepreneur and online educator Lane Mendelsohn, the company's founder and president who managed to achieve global reach while launching the website just a few minutes away from his home in Wesley Chapel.
"We're dealing with people over the Internet and on the phone, so it really doesn't matter where we're located. I didn't have a choice when my parents moved me to Wesley Chapel as a child, but I'm 29 now and I have the choice to start a business and live wherever I want, and this is where I choose to be," he says.
Darrell Jobman, a Kenosha, WI-based senior analyst for the site, says that while he isn't physically located in the Wesley Chapel office, Mendelsohn's enthusiasm for Trader Planet is infectious and keeps the team energized, wherever they may be located. "Lane is one of the most enthusiastic, innovative and focused people I have ever seen, and his whole attitude radiates through the staff," he says. "When he has an idea, he drives hard to make it work."
For Mendelsohn, the world of financial analysis is nothing new. He was introduced to the industry right about the time he could walk. His father, Louis Mendelsohn, developed global commodities software through his business, Market Technologies, and a young Mendelsohn fresh out of high school was there to lend his support, building his father's first website. What started as mere tinkering and hours of self-teaching led to reduced printing and postage costs for his father's business, and clients and prospects now had fast, easy access to the investment information they needed.
"It was a turning point in the company's history and got me excited about technology and the Internet. For me, at that moment, the technology, business and financial markets all melded together," he says.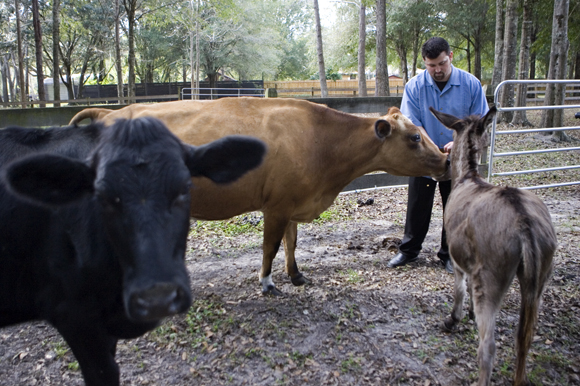 Educating People
Mendelsohn points to a curious observation that spurred his interest in exploring online education further. "I knew that my father's software worked and that so many people had been successful with it but I wondered, 'Why is it that Person A buys the technology and makes a ton of money and Person B buys the same exact technology and loses?' They're both getting the same information but what are they doing with that information?" he says.
"It came down to education. If people already understand how the market works and have the fundamentals to use the software, they can be successful. Others who buy it and don't have a basic understanding of general market principles are not guaranteed to be successful and may end up losing. So in 2005, I decided, I'm going to start educating people."
He developed a handful of financial educational sites (among them TraderEducation.com, TraderChat.com and TraderBlogs.com) and later consolidated their information into a multilayered site with all resources housed in one place, Trader Planet. Mendelsohn insists his ultimate goal has always been to offer investors a reliable place they could visit as much as they needed to become better educated to make financial decisions, without the pressure and high cost from sitting with an expert.
"People love free, but if it's free and it's not worth anything, they're going to visit once and never come back. Because Trader Planet offers free educational materials that are worth money and are continually being updated, that's what gets people to continue coming back to our site," Mendelsohn says.
Jobman thinks the unique interactive element also has contributed to its fast success. "The ability for traders to share ideas and trading strategies – that makes it a real community," he says. "I don't think any successful trader ever gets done learning and is always looking for new ideas and concepts that he or she can use."
Starting this month, the site will add more value to an already stocked library of tutorials, videos and articles by offering live webinars. "What I hope to provide are some twists on traditional trading ideas. I won't pretend to give them any 'magic bullet,' easy solutions but pique their interest, and as I pass along my findings, hopefully it will inspire viewers to respond and share their trading experiences," Jobman says.

Giving Back To Community
Mendelsohn says one of the most exciting developments of the website has been the charitable aspect. Each month, Trader Planet selects an organization to spotlight through its Charity of the Month feature and encourages members to give back. So far in nine months, this unique community has raised more than $100,000 benefiting more than 30 different types of organizations, including Toys for Tots, Metropolitan Ministries and several animal charities.
The site also hosts contests regularly with winning members earning cash prizes or gift certificates. One such event in the spring, its Bailout Blues contest, rewarded its first-place winner two months' paid mortgage.
"The whole premise of the site is helping people. We can help people become more financially savvy and do better in the markets, and we can also help people have a better quality of life," Mendelsohn says.
Chris Kuhn is a freelance writer who lives and works in Wesley Chapel with her husband and 11-year-old dachshund-Chihuahua (a/k/a her assistant). She enjoys celebrating business movers and shakers who step outside their comfort zone to take their industry or community to a new level. If only they could help her with her golf game.