April gold futures has been in a relatively tight seven day balance of $1566.40 to 1586.90.
INSIDE DAY
Additionally, Monday was an "INSIDE DAY" where the range of the day was within the previous days range. "Inside days" are a form of balance.
An "INSIDE DAY" within a tight seven day balance is "balance within balance." When a volitile market such as gold is contained within a tight range for several days, a significant move could follow the break from balance. It is possible that the market continues to rotate around this seven day value range for the next day or so, but it is necessary to be prepared for a break from this balance.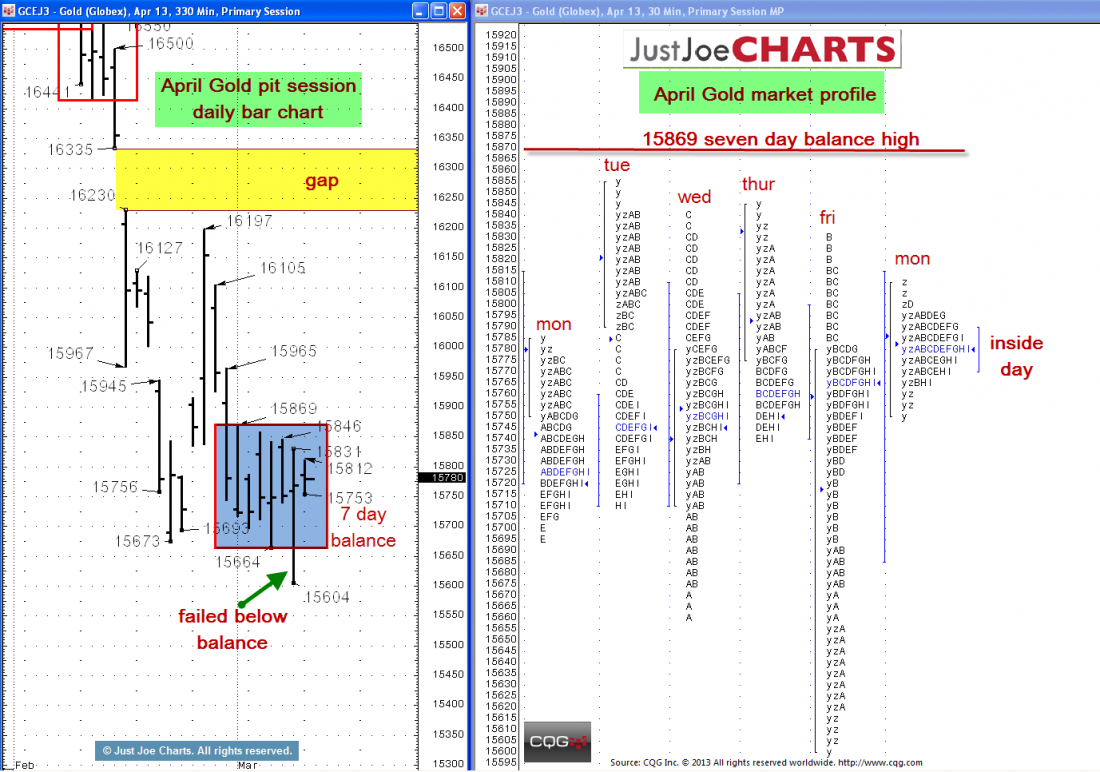 FAILURE BELOW BALANCE
On Friday March 8, the market traded below the balance bracket but buyers surfaced and the market re-entered the balance bracket and quickly tested the balance bracket high. Many times when a markets fails at one end of balance, it breaks out at the other end.
UPSIDE MOVE
If the market gains acceptance above the $1586,90 balance bracket high the upside references are $1596.50, $1610.0 and a $1623 to $1633.50 gap.
DOWNSIDE MOVE
If the market gains acceptance below the $1566.40 balance bracket low, it may test Friday's $1560.40 low. Additionally, $1555.20 is the next downside reference on the weekly bar chart.
= = =